The Christian Post wins 2 EPA awards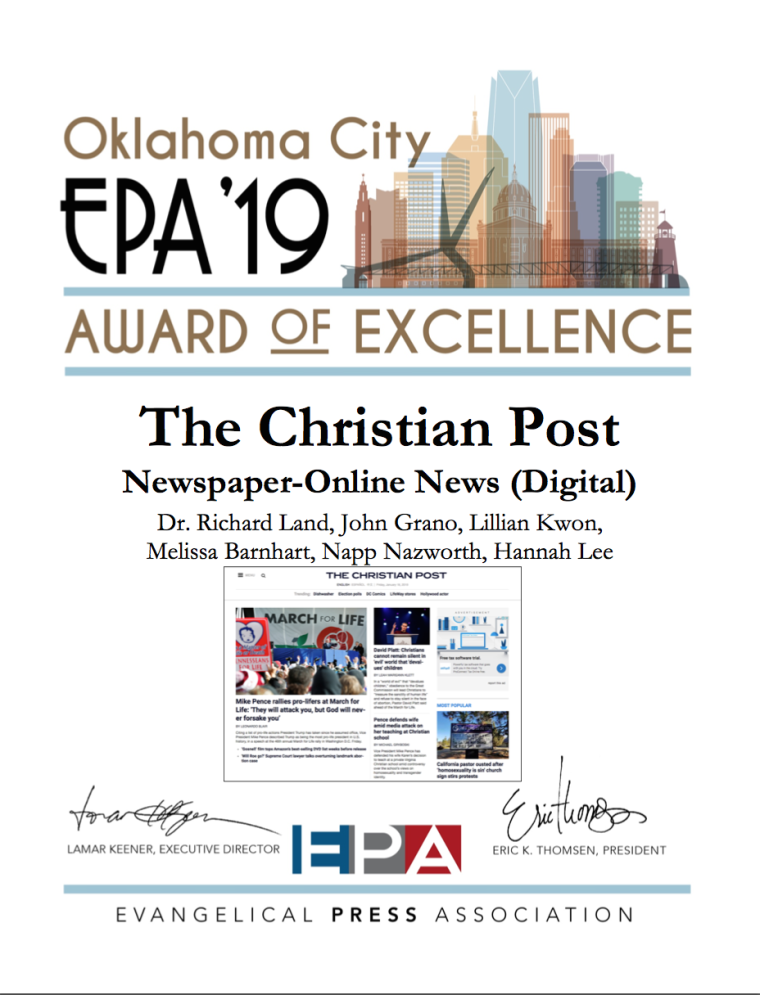 The Christian Post won two awards, including first place for online news, in the Evangelical Press Association's annual contest.
"The Christian Post deserves kudos for covering the full range of evangelicalism — from Bible churches to non-denominationals to Pentecostals. They seem to understand the diversity of the Body of Christ," the judges wrote. "There is nothing else like it, that I can say."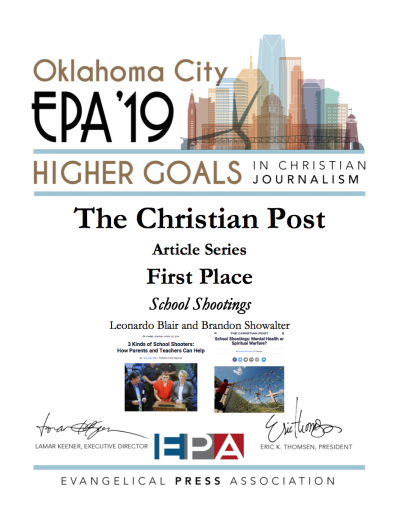 The Award of Excellence for Newspaper-Online News was presented this week at the EPA Convention in Oklahoma City. There, CP also won first place for Article Series for its eight-part series on school shootings and violence among youths. (Links to the entire series can be found here) 
The judges commended CP for taking a "fresh look" at and offering a larger view of the mass shootings perpetrated by young students over the years.
The EPA, which CP is a member of, describes itself as the world's largest professional organization for the evangelical periodical publishing industry. Each year, it hosts two contests — the Awards of Excellence contest (for publications as a whole) and the Higher Goals contest (for individual pieces).
It saw a "record number" of entries this year for its more than 60 categories.