The Christian Post's top 10 news stories of 2020 (part 2)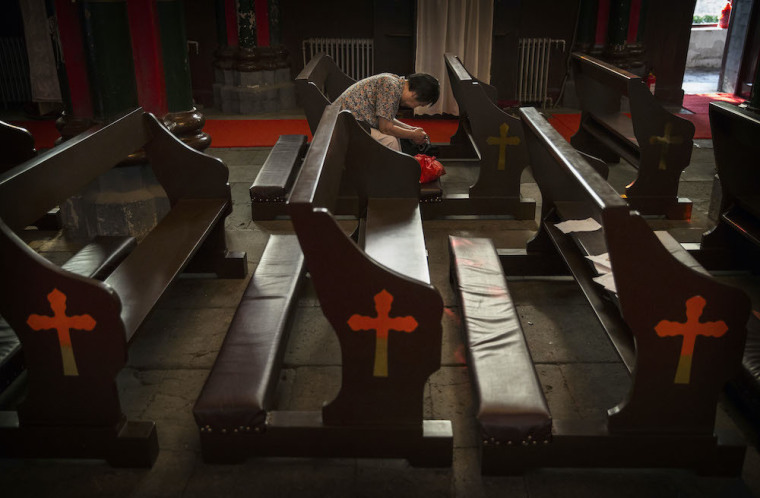 4. Persecution worldwide 
In 2020, Christians faced persecution from people who hold worldviews that oppose the Gospel. Since the beginning of the church, nations and ideologies have fought to defeat or destroy it. None have triumphed.
The three worldviews that lead the persecution of Christians today hold few desires in common except a hatred of the Church. Radical Islamists, radical Hindus and communists have attacked the church from Cuba to Indonesia.
Radical Islamic persecution commonly threatens Christians in Africa, the Middle East and in majority-Muslim parts of Asia. Sometimes it comes from governments, but more often it springs from radical terrorist groups or angry mobs.
In Nigeria, Christians have faced a war where only one side holds weapons. In 2020 alone, 2,200 Christians were slaughtered by the machetes and bullets of Islamic extremists, adding to an estimated total of 34,400 murdered Christians since 2009. The Nigerian government has neglected to stop the mass killings.
In most cases, radical Fulani herdsmen and terrorist groups like Boko Haram have led the attacks on Nigerian Christians, but in some instances Nigerian troops also killed Christians. Some international media outlets say that the violence in Nigeria comes from clashes between northern Muslim cattle herders and Christian farmers, but Christian leaders on the ground say that narrative is being spread by Nigeria's pro-Muslim government to cover-up genocide.
"The country is being taken over by the caliphate," said Christian human rights activist Emeka Umeagbalasi. "When they are done in the [Muslim] north, they will now come to the [Christian] south."
The United States responded to the violence by placing Nigeria on its list of Countries of Particular Concern for religious liberty violations.
In the Democratic Republic of the Congo, suspected Islamist militias of the Allied Democratic Forces rebel group used machetes to slaughter Christian villagers during overnight raids. The ADF originally came from Uganda and now fights the government of the DRC.
Islamic terrorists also attacked and killed Christians in Indonesia. Many of Indonesia's Muslims don't want violence, but radical groups have encouraged the government to act against Christians. Pressured by radical Muslims, the nation's government joins in the persecution by blocking the construction of churches.
Christians in Pakistan faced Islamic persecution in another form. Older Muslim men often kidnap young Christian girls, rape them, forcibly convert them to Islam and then marry them under Sharia law. Teenage Christian girls Maira Shahbaz and Arzoo Raja were both kidnapped and married to men who used Islamic religious law to cover up their crimes. An estimated 1,000 Pakistani women are kidnapped and forcibly converted to Islam every year.
Pakistan's laws don't always help these girls. Shahbaz escaped her captor and now lives in hiding after courts ruled her marriage legal, while Raja won a court victory which invalidated the marriage but did not allow her to return home to her parents.
In Egypt, angry mobs of Muslims have terrorized Christians. Hundreds of Egyptian Muslims burned Christians' homes and churches over rumors that a Facebook post had insulted Islam. Although local governors tried to calm the Muslim population, Christians still face immense pressure from their Muslim countrymen.
In majority-Hindu nations like India, Christian persecution came from both radical Hindu groups and from local governments.
Hindu groups attacked Christians, threatening them with death by burning or human sacrifice. The persecution springs from a religious nationalism which has increased since the election of India's Hindu nationalist Prime Minister Narendra Modi, said World Evangelical Alliance head Thomas Schirrmacher.
"Elections are won by the prime minister with this topic: 'India is for the Hindus,' and suddenly Muslims and Christians find themselves in a country that clearly wants to get rid of them," he said. "They promote the idea that an Indian by nature is a Hindu. So if he is not a Hindu, he has been stolen and must be re-converted."
India's state governments encourage this persecution by passing laws against "forcible or dishonest religious conversions." Hindu nationalists use these loosely worded laws to justify crimes against Christian leaders, persecution experts say. Although the laws seem to be constructed to decrease religious violence, they actually incentivize it. In 2020, attacks on Indian Christians increased both in number and severity.
When mobs or Hindu nationalists attack Christians, India's government often doesn't seek justice. Instead, it turns a blind eye to these crimes. In this way, persecution in Hindu-majority countries resembles persecution in Muslim-majority countries where governments ignore the violent actions of extremist groups and pass laws that protect the actions of extremists.
In communist nations, the state provides the driving force behind persecution. According to the ideology of Marxism, religion is a tool that capitalist rulers use to enslave the workers.
In China, the Communist Party is organizing a massive attempt to either eradicate Christianity or corrupt it until it becomes one more arm of the state.
This year, China's Communist Party transformed churches into factories to deprive Christians of places to worship. It forced school teachers to sign forms saying they did not believe in any faith. Police raided house churches and told Christians that they cannot believe in God.
The Chinese government also created a campaign to rewrite the Bible to better fit the ideology of the Communist Party. Unlike the good and merciful Jesus of the New Testament, the Communists' version of Bible stories tells of a Jesus who calls Himself a sinner and stones lawbreakers to death.
In North Korea, Christians face even worse persecution. The Communist Party there sees Christianity as a threat to the tyranny of the country's regime, human rights advocates said. Believers face torture and the threat of lethal prison camps. Sometimes the regime executes Christians simply for owning a Bible.
"This is a regime that fears religion, that fears Christianity," said Greg Scarlatoiu, the executive director of the Committee for Human Rights in North Korea. "The northern half of Korea once was the cradle of the Korean Presbyterian Church. When the Kim regime took over, Christianity was exterminated with extreme prejudice. North Koreans must participate in weekly ideological training sessions and believe that Kim Il Sung and Kim Jong Il are eternal."

Jackson Elliott contributed to this report