The Christian Post's top 10 news stories of 2020 (part 2)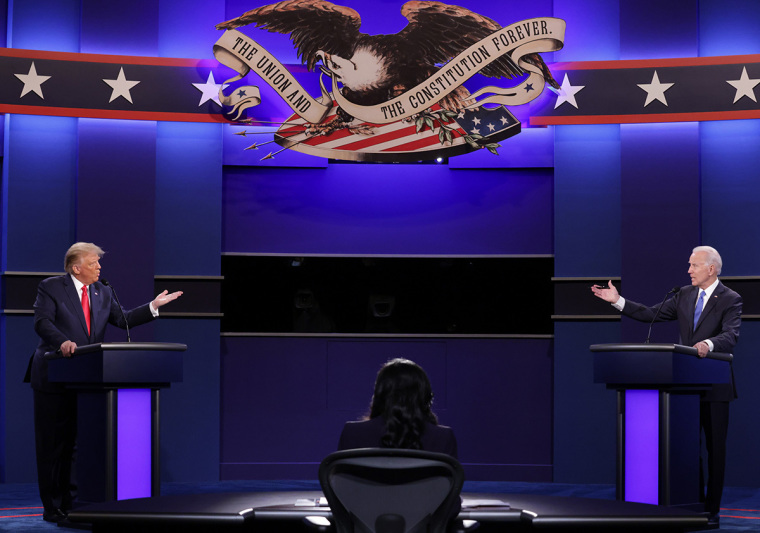 3. 2020 presidential election and the divisions among Christians
The presidential election between Republican incumbent President Donald Trump and his Democratic challenger, former Vice President Joe Biden, was a polarizing race, with division hitting American churches.
Grace Community Church Pastor John MacArthur said in an August interview that "any real" Christian would vote for Trump because they cannot support the policies of the Democratic Party.
MacArthur told the Falkirk Center at Liberty University at the time that he had talked with Trump over the phone, with the president expressing his support for the church amid its legal battles with California's ongoing lockdown restrictions.
The pastor said that he and the president "talked a little bit about why, certainly from a biblical standpoint, Christians could not vote Democratic."
"There's no way that a Christian can affirm the slaughter of babies, homosexual activity, homosexual marriage, or any kind of gross immorality," said MacArthur.
"No way we could stand behind a candidate who was affirming transgender behavior, which of course is really the 'reprobate mind' of Romans 1."
Meanwhile, a group known as Pro-Life Evangelicals for Biden launched a statement signed by several people, including some noted biblical scholars, calling on pro-life evangelicals to vote for Biden despite his views on abortion.
"Many things that good political decisions could change destroy persons created in the image of God and violate the sanctity of human life. Poverty kills millions every year. So does lack of healthcare and smoking. Racism kills. Unless we quickly make major changes, devastating climate change will kill tens of millions," stated the group.
"For these reasons, we believe that on balance, Joe Biden's policies are more consistent with the biblically shaped ethic of life than those of Donald Trump. Therefore, even as we continue to urge different policies on abortion, we urge evangelicals to elect Joe Biden as president."
Even evangelical leaders who refused to endorse either of the two major party candidates found themselves garnering controversy when announcing their political intentions.
Author and former pastor Timothy Keller gained controversy in September when he stated on Twitter that he believed Christians should not feel compelled to vote for either Trump or Biden.
"The Bible binds my conscience to care for the poor, but it does not tell me the best practical way to do it," he tweeted at the time. "Any particular strategy (high taxes and government services vs low taxes and private charity) may be good and wise …"
"[It] may even be somewhat inferred from other things the Bible teaches, but they are not directly commanded and therefore we cannot insist that all Christians, as a matter of conscience, follow one or the other."
Keller added that "when it comes to taking political positions, voting, determining alliances and political involvement, the Christian has liberty of conscience."
Charles Yarbrough, a pastor and Bible teacher from Georgia, was one of many commenters who countered Keller's conclusions.
"Hey Tim...No Christian should vote for anyone who advocates the murder of babies in the womb, and in some cases like the governor of Virginia, even after they are born. This is indescribable evil...period," tweeted Yarbrough.
John Piper, founder of DesiringGod.org and chancellor of Bethlehem College & Seminary, garnered controversy in October when he expressed his intention not to vote for either Biden or Trump.
"I will not develop some calculus to determine which path of destruction I will support. That is not my duty. My calling is to lead people to see Jesus Christ," Piper wrote.
"When I consider the remote possibility that I might do any good by endorsing the devastation already evident in the two choices before me, I am loath to undermine my calling (and the church's mission) to stand for Christ-exalting faith and hope and love."
The statement elicited many reactions from evangelical leaders, especially Trump-supporters including Wayne Grudem, professor of theology and biblical studies at Phoenix Seminary in Arizona.
"Piper's argument fails to recognize that people can decide not to imitate the sins of a leader, but they cannot do that with laws. Laws require obedience. But millions of people have seen and decided not to imitate Trump's character flaws," wrote Grudem in a column published by The Christian Post.
"I know of no one who has become more boastful because of President Trump being boastful. Nor have I heard of anyone who excused his own unfaithful conduct in marriage because Donald Trump was unfaithful several years ago."
Differences of opinion over the election went beyond social media arguments, as Barna released a poll in September which found that nearly 75% of surveyed pastors feared that the election would negatively impact their congregations.
East Saugatuck Christian Reformed Church in Michigan was impacted when the lead pastor garnered national attention for leaving the congregation in October over their pro-Trump sentiments.
Pastor Keith Mannes explained to the Holland Sentinel that he had to be "very careful to not speak about" his issues with Trump with church members, adding that it was "tearing me up."
Mannes, who stated that his dislike of Trump due to his rhetoric and actions was building for years, also told the Sentinel that he knew of other clergy who held similar feelings.
"It's not only me, but quite a number of pastors I know are just like, 'This is it? All this preaching we did about Jesus and there's this big of a disconnect?'" he continued.
"I think that's a real burden on a lot of pastors' hearts. I love these people, I love God, I love Jesus, I love the church, but there's something happening here."
Michael Gryboski contributed to this report