'The Middle' Star Atticus Shaffer Says Christians in Hollywood 'Need to be Strong and Courageous'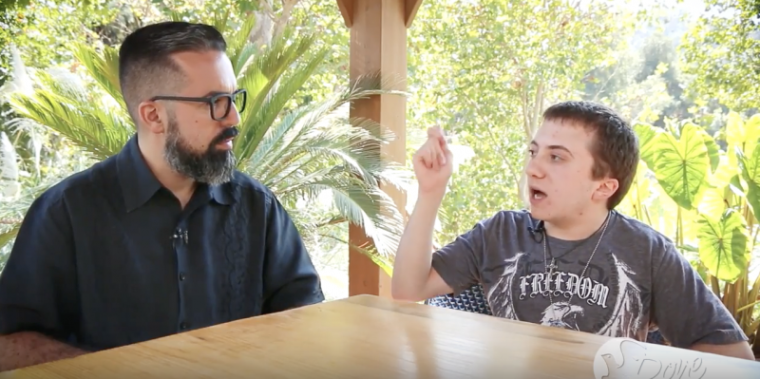 Actor Atticus Shaffer, best known for his role in the hit ABC comedy "The Middle," believes Christians need to be "strong and courageous" when standing up for their faith in Hollywood.
Season two of "Frankly Faraci" on the Dove Channel, hosted by Hollywood producer and marketer Matthew Faraci, continues to give viewers a look into the lives of high-profile figures in entertainment, music, sports, business, and politics. On the latest episode, Shaffer talks about why he is bold about his faith in Hollywood like his "The Middle" co-star Patricia Heaton.
"In this world, I think it is important ... to be strong and courageous and stand our ground for our faith," the 19-year-old said on season two of "Frankly Faraci" which was released last week.
"Does it mean we need to Bible-thump and present the 'hellfire and brimstone' argument? No," he continued. "But, it can mean hey, we're not alone and we need to have our priorities straight. If this is my belief as a Christian, I'm going to say it. If I disagree with your opinion, I'm not going to attack you for it, but I'm going to say, you know, 'I believe this.'"
Shaffer lives with Osteogenesis imperfecta, a congenital condition affecting about one in 15,000 people that causes fragile bones. But as seen and heard in his work, such as, "Frankenweenie" and "The Lion Guard," he is not letting it slow him down.
In a previous interview with The Gospel Herald, the California native explained why he keeps a positive outlook on life despite living with an incurable condition.
"This is the exact way God intended me to be," he explained. "Having this disease is a minimal part of me — it doesn't define me. Absolutely nothing is impossible when you have God right there beside you. And He's beside you all the time. Honestly, I'm just a shorter, regular teenage boy. Yes, I do have a condition, and I need to be more careful in some situations, but besides that, I'm just Atticus."
"Frankly Faraci" season two features high-profile celebrities and influencers who candidly discuss their faith, family, and motivations. Other guests this season include: Harry Connick Jr., Cedric the Entertainer, Corbin Bernsen, and "Fuller House" star Candace Cameron Bure.
Shaffer's full interview can be watched here now.