It was by faith that Moses, when he grew up, refused to be called the son of Pharaoh's daughter. He chose to share the oppression of God's people instead of enjoying the fleeting pleasures of sin.
— Hebrews 11:24-25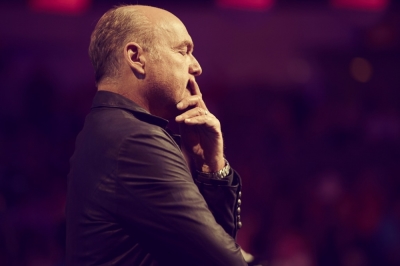 What you decide to eat for lunch and what you decide to wear don't have long-lasting repercussions in life. But there are other decisions that are very important, like whom you will marry and what career path you take. And the most important choice of all is whether you will follow Jesus Christ.
You could call it the three Cs of life: challenges, choices, and consequences. We face challenges every day. Sometimes those challenges will come in the form of an opportunity that we can take advantage of. At other times they will come in the form of a temptation that hopefully we'll resist. Then we have the choices we will make. And then we have the consequences of those choices. If we have made the right choices, there will be good consequences. If we have made the wrong choices, there will be bad consequences.
We need to make the right choices in life because it can affect the entire course that our lives take. Think about people in the Bible who made certain choices. Moses made a choice to help his fellow Hebrews. He chose that over the riches and power of Egypt, and his choice saved a nation. Daniel's choice not to compromise brought great hope and encouragement to so many, which set a course that affected their lives.
But then there were wrong choices that people made. Adam's choice cost him paradise. Esau's choice cost him his birthright. King Saul's choice cost him his kingdom. Judas's choice cost him his apostleship and his very life. Pilate, Agrippa, and Felix—all Roman leaders—chose wrong and missed eternity with Christ.
The choices of life are binding in eternity. You will make choices today that will affect you forever. You make your decisions, and then your decisions make you.
Copyright © 2015 by Harvest Ministries. All rights reserved. Unless otherwise indicated, Scripture taken from the New King James Version. Copyright © 1982 by Thomas Nelson, Inc. Used by permission. All rights reserved. Bible text from the New King James Version is not to be reproduced in copies or otherwise by any means except as permitted in writing by Thomas Nelson, Inc., Attn: Bible Rights and Permissions, P.O. Box 141000, Nashville, TN 37214-1000 Used with Permission