The Words 'Evangelicals' and 'Despair' Should Never Appear Together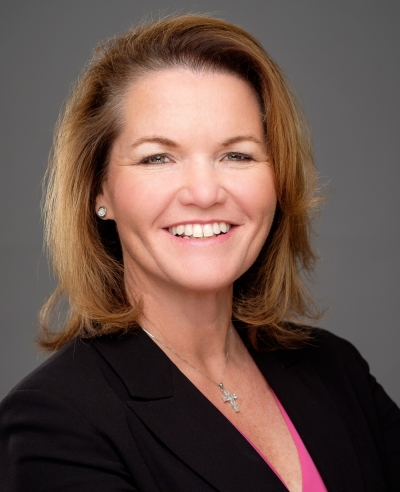 The New York Times recently published a story titled, "Torn over Donald Trump and Cut Off by Culture Wars, Evangelicals Despair." We all need to read the article because the word "evangelicals" and the word "despair" should never appear together. An image of despair is not the public witness Christians should ever have in the world.
We certainly do not despair of politics or politicians or political parties. We do not despair over Donald Trump nor do we despair over having been seemingly cut off by culture wars, as the title of this article would suggest.
Evangelicals in America today need to start thinking differently about what we are thinking about, and we certainly need to prevent our feelings from driving the conversation. Feelings are not only terrible barometers of truth, they are bad drivers. Just as feelings should never drive the car, so too feelings should never drive your life.
Instead, Christians must start thinking about what we are thinking about and then think about our public witness. When a reporter comes calling, please do not let them leave with the impression that you — as an evangelical Christian — are now despairing of what's happening in the culture. Nor that you are despairing over what's happening in politics or with particular politicians or, yourself. Because that's really not an honest witness to the Gospel.
We are already dead. It's time we woke up to that fact.

If you're not a Galatians 2:20 person then, I want you to consider becoming one. Because, the Galatians 2:20 people, we know we are already dead. (And yes, by grace, we are also alive again, new creations, raised with Christ and living for Christ.) It is now Christ who lives within us. So, what do we have to fear? We've already been crucified. Right? There's really nothing left the world can do. With the Apostle Paul we acknowledge that to live is Christ and to do die is gain.
Despair? Never. Instead, every day, we get up and suit up — with the full armor of God — and then we take our stand. Empowered by the Holy Spirit, we get out there into the world as Christ's people — as Christ's presence — as Christ's ambassador in the world. Why? So that people can get to know Him.
If you want to know why an ever increasing percentage of the American population doesn't go to church and isn't interested in the Bible and doesn't know what the Bible says, and isn't interested in the things of Christ, look in the mirror. We need look no further than the mirror to find out the answer to the question of why our culture has been seeking an evermore deviant and devolved morality — in terms of a self-awareness of sin — in terms of an understanding of who God is and how important the Scriptures are — in understanding God's character and God's will. The culture didn't lose its moral compass overnight. The people whom God sent as points of light and human signposts fell short of the calling.
It's our responsibility as the Church, as the Body of Christ in the world today, collectively, to be the people who are taking Christ into the world.
None of us, individually, is Christ but all of us collectively are the spirit of Christ's presence in the world today. That's what He told us. That's what He pours forth upon us. That's what we get at Pentecost. That's why He said, "Better that I go." (John 16) Because, once all of you are filled with the power of the Holy Spirit, you're going to do stuff that I, in this one body, limited to this body, couldn't do.
One of the things articulated in this New York Times article is what happens to Christians who do stand their ground on their sincerely held religious beliefs and behave in ways, which are not considered "politically correct." They end up being "vilified as bigots and haters." We should get used to that. Jesus experienced far worse for us. We should come to expect that the unbelieving world will be hostile toward those who are aligned with a Lord it does not acknowledge and a God it rejects. We should expect negative things to be hurled in our direction — insults and all manner of hateful speech. You should get used to that.
This "in between" reality means when people are taking pot shots at us we recognize that the real target of their rage is Jesus. They are really aiming at Him. We must recognize that the flaming arrows of the evil one might be aimed in our direction in this lifetime, but Jesus is the One who takes the blows. I want to encourage you, to have hope in that fact and take the insults that come your way with honor for Him.
Yes, Christians get depressed and we grow discouraged, but we do not despair of the realities of living as people of faith in a fallen world. That's our calling! That's the context of the Great Commission! That, dear brothers and sisters, is why we're still here: that the world might see through us to Him.
For further study on this topic, walk through this equipping study: Fearless Faith.
Originally posted at reconnectwithcarmen.com.
Carmen Fowler LaBerge is president of the Presbyterian Lay Committee and host of "The Reconnect with Carmen LaBerge," radio program.