'There Are Gunshots Everywhere! Tell Mum to Pray for Me;' Terrorists Made Garissa Students Call Parents Before Slaughter in Kenya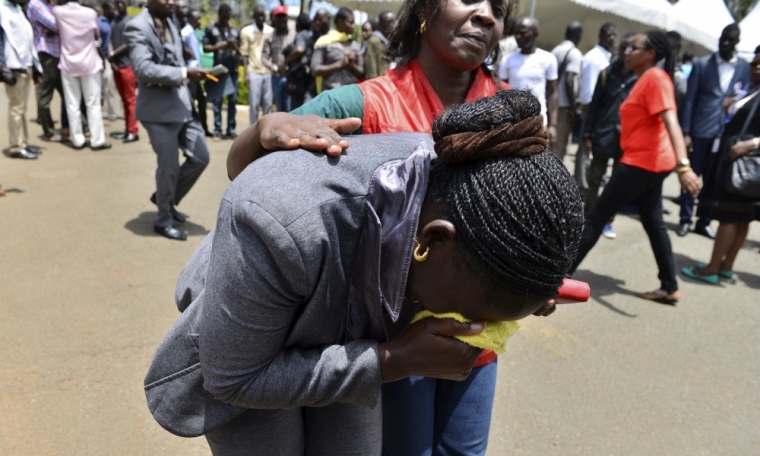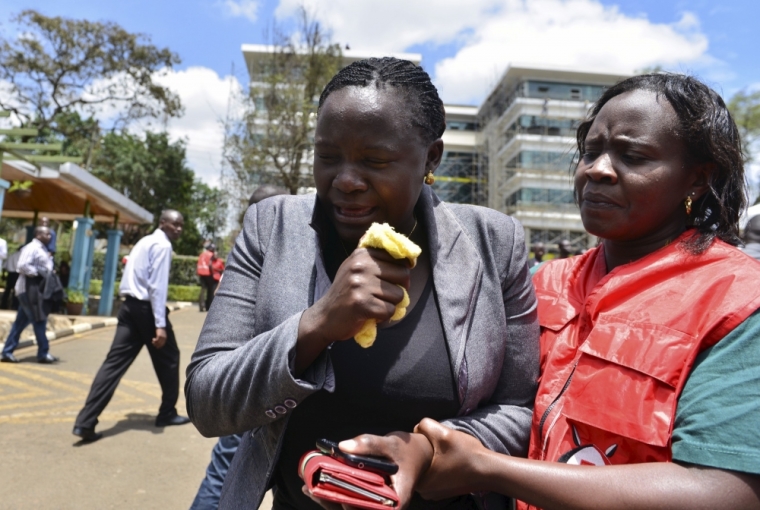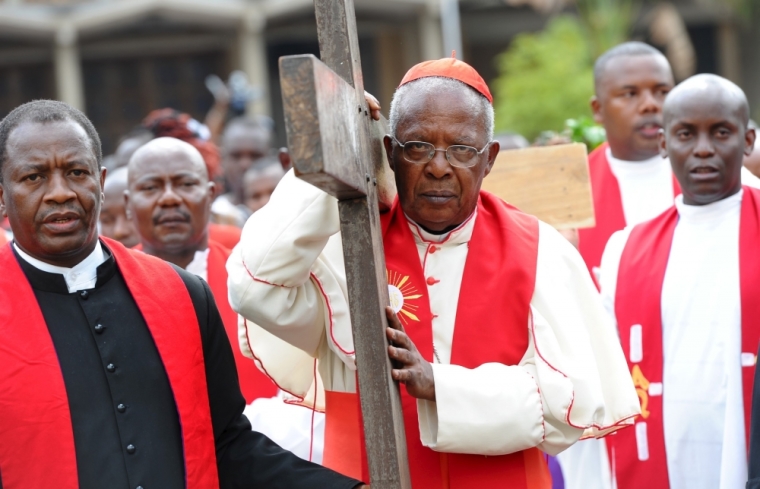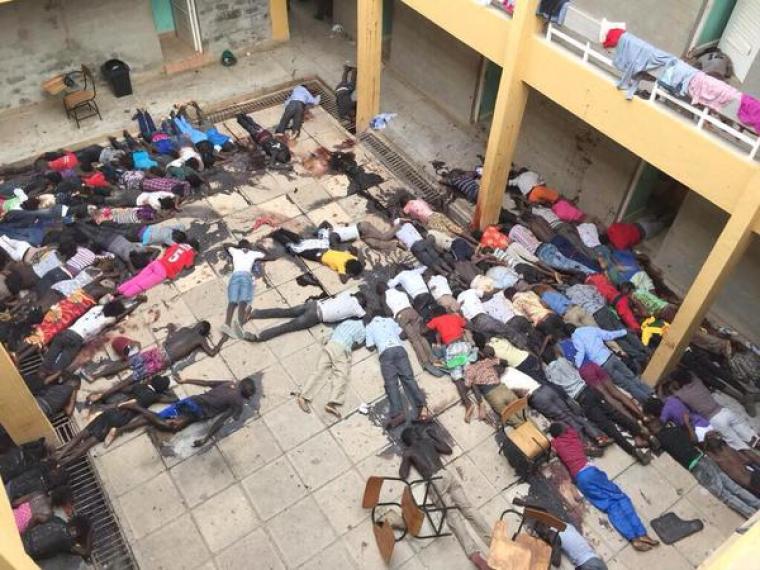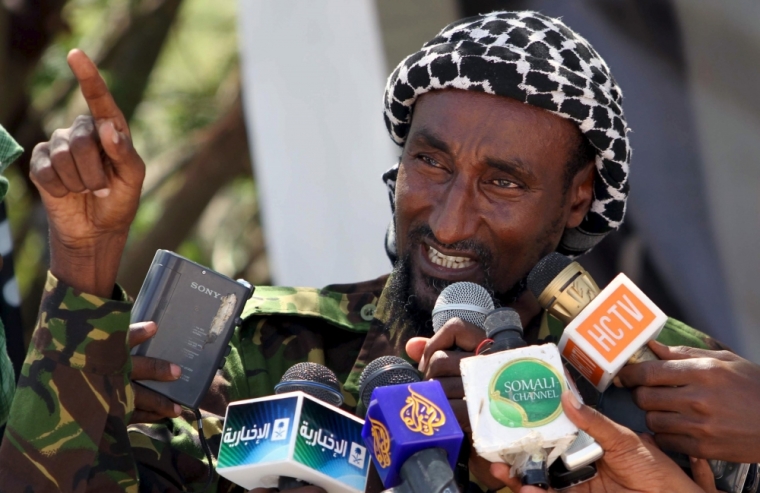 View Photos
As the death toll from the Garissa University College massacre climbed to 148 Friday, eyewitness accounts from survivors revealed a harrowing picture of how students were made to wait in line to be shot in the head. Some were even forced to make calls to their parents to tell them they were about to die.
The family of 20-year-old Garissa student, Elizabeth Namarome Musinai, told Yahoo News that she called her father during the attack at dawn on Thursday and said: "There are gunshots everywhere! Tell Mum to pray for me — I don't know if I will survive."
Later that day, at about 1 p.m., a man called back on the line demanding that Kenyan President Uhuru Kenyatta be contacted within 2 minutes and told to remove troops fighting al-Shabab extremists in neighboring Somalia.
He called back when the 2 minutes had passed and learned that the family did not contact President Kenyatta. He told the family: "I am going to kill your daughter." They heard three gunshots then the phone went dead. When Elizabeth's father, Fred Kaskon Musinai, called back the phone the man answered and said, "She is now with her God."
The family hasn't heard from Elizabeth since her frantic call but they are hoping that she's alive despite not being on the list of injured, which now numbers 104, according to Yahoo.
Survivor Maureen Manyego, 21, told Standard Media that she heard the terrorists taunting students as she hid in a wardrobe.
"We are not bad guys, we are just here to make your Easter holiday better," Mayengo recalls a gunman saying.
"(We are here to kill and die with you). We are not afraid of death. You are dying to pay for the arrogance of your political leader [president Uhuru] who has refused to pull out their military officers from Somalia. As long as Kenya's military are in Somalia, it will be paid with its citizens blood," the gunman reportedly said.
"We have warned your authorities many times over our plans to attack. We have issued alerts warning over the same, but you are today paying for your government's refusal to heed to our threats and calls to remove your soldiers in our country," Manyego said another terrorist threatened.
According to the BBC, mortuaries in Garissa have been unable to cope and hundreds of student survivors, many of whom came from different parts of the country were being sent home on Friday as a dusk-to-dawn curfew was imposed on northeastern Kenya.
Kenya's religious leaders also condemned the attack at a joint news conference on Friday, according to the BBC and appealed for unity.
"Terrorists wanted to divide the country into religious factions and that must be resisted," said Anglican Church Bishop Julius Kalu at a Good Friday service in Mombasa.
In a message to president of the Kenya Conference of Catholic Bishops of Nairobi, Cardinal John Njue, Pope Francis said he was "deeply saddened" by the tragedy suffered by the students, particularly the ones who were singled out for their faith.
"Deeply saddened by the immense and tragic loss of life caused by the recent attack on the Garissa University College, the holy father sends assurances of his prayers and spiritual closeness to the families of the victims and to all Kenyans at this painful time," said the message.
"He commends the souls of the deceased to the infinite mercy of Almighty God, and he prays that all who mourn them will be comforted in their loss. In union with all people of good will throughout the world, his holiness condemns this act of senseless brutality and prays for a change of heart among its perpetrators," it continued.