Obama Won't Be Deploying US Military to Fight ISIS in Iraq, Says White House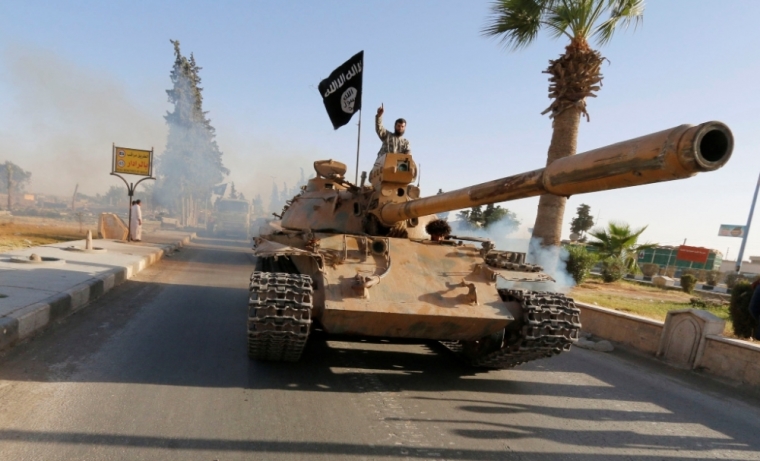 White House Press Secretary Josh Earnest announced Friday that while the U.S. military might be conducting additional airstrikes Friday and over the weekend, he reiterated President Obama's statement on the humanitarian crisis in Iraq that the U.S. "will not be dragged into fighting another war in Iraq."
Earnest said during the White House daily briefing that the authorization Obama has given for military action is "very limited in scope," and didn't provide information on the possibility of additional military operations following the airstrike the Department of Defense confirmed Friday morning had already been carried out.
The protection of American military and diplomatic officials in Arbil is the administration's top priority, said Earnest, who added that their protection merits the use of military force.
"The artillery position that was maintained by ISIL that was struck by American military early this morning (U.S. Eastern Time) was focused on targets that were defending Arbil, and that's why that military strike was authorized," Earnest explained.
Secondly, the administration is focused on the humanitarian crisis and helping Iraq's religious and ethnic minorities, specifically the tens of thousands of people who are trapped on Mount Sinjar, unable to escape Islamic State terrorists who are below, he said.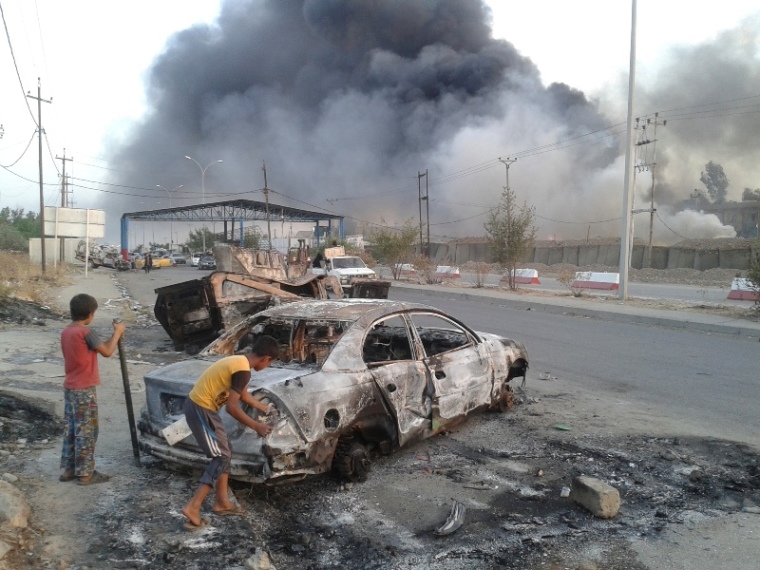 "ISIL forces are at the base of the mountain, vowing to kill those who descend," he added. "That is an urgent humanitarian situation, and the U.S. military last night carried out a successful airdrop of supplies — food, water and basic medical supplies."
U.S. military strikes could be used to strike Islamic State forces that are positioned at the base of the mountain, or even help Kurdish Security Forces in their attempt to stage a counter attack to free Iraqi civilians who are stranded on the mountain.
The administration's third goal, he added, is to support integrated Iraqi and Kurdish Security Forces in uniting the country to defend themselves against the Islamic State forces.
"What would be required for that would be an inclusive political leadership in Iraq," Earnest continued.
The administration is also working to persuade Iraq's Shi'ite Prime Minister Nuri al-Maliki to form a more inclusive government, for which Earnest said there has been significant progress toward creating over the last few weeks.
This will be achieved, he said, through the appointment of a president, speaker and two deputy speakers who "reflect the diversity of Iraq," and the election of a new prime minister.
"Once that government has formed, we will urge the government to pursue an inclusive governing agenda so they can unite the country to confront the threat that has been posed by ISIL," Earnest said.
While U.S. support for Iraq will include the deployment of military force when necessary, Earnest reiterated that this "will not include additional American combat troops being deployed to Iraq."
"There are limits to American involvement [in Iraq]," he said. "What that means is this is a situation that is a very difficult challenge, but it is not a challenge that can be solved by the American military. … This is a situation that will only be solved by the Iraqi people and a government that reflects the views of Iraq's diverse population."
The Islamic State, an offshoot of al Qaeda, is killing Iraqi civilians and has forced hundreds of thousands of religious and ethnic minorities — Shabaks, Turkmens, Yazidis, Christians — to flee their homes or be beheaded.
Mark Arabo, national spokesman for the group "Ending Genocide in Iraq," told CNN Wednesday that "Christianity in the city of Mosel is dead and a Christian holocaust is in our midst."
"This is truly a living nightmare that's not going away," Arabo explained. "Day-by-day, it's getting worse and worse. More children are being beheaded; mothers are being raped and killed; fathers are being hung. Right now 300,000 Christians are fleeing, living in neighboring cities, just wanting a chance — not just to survive, but to live."
Arabo, who said his group met with Deputy National Security Advisor Ben Rhodes at the White House last week, has been asking the administration to take action against the Islamic State and protested outside the White House in support of Iraqi Christians seven weeks ago.
"The world hasn't seen an evil like this for generations," he added. "There's actually a park in Mosul (the second largest city in Iraq) where they put beheaded children on a stick. These are crimes against humanity."