Theresa May After London Bridge Terror Attack: There's 'Far Too Much Tolerance' of Islamic Extremism
London Bridge Terror Attack Suspects Shout 'This Is for Allah,' Says Witness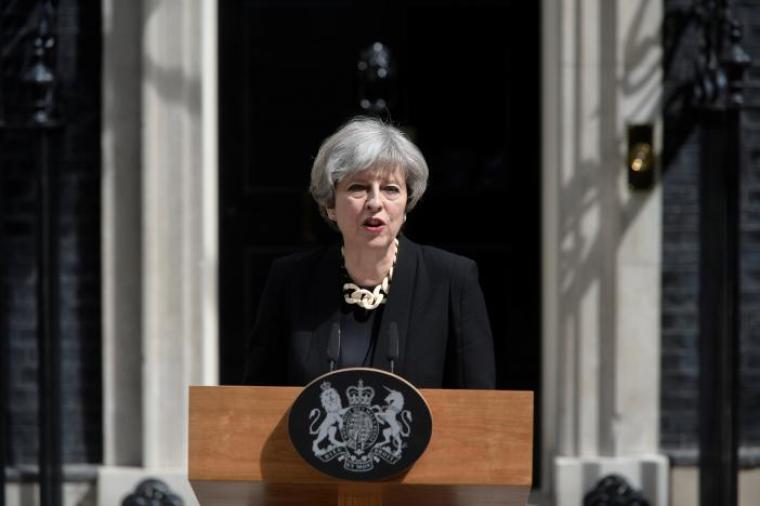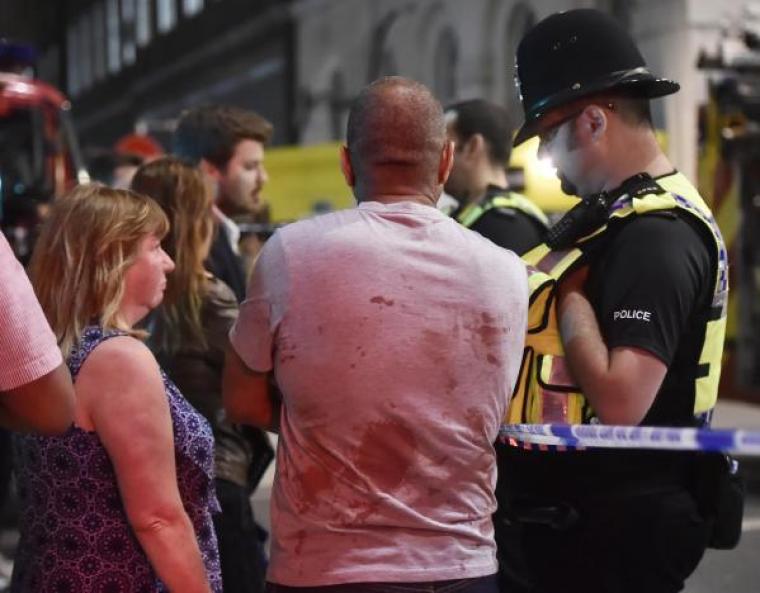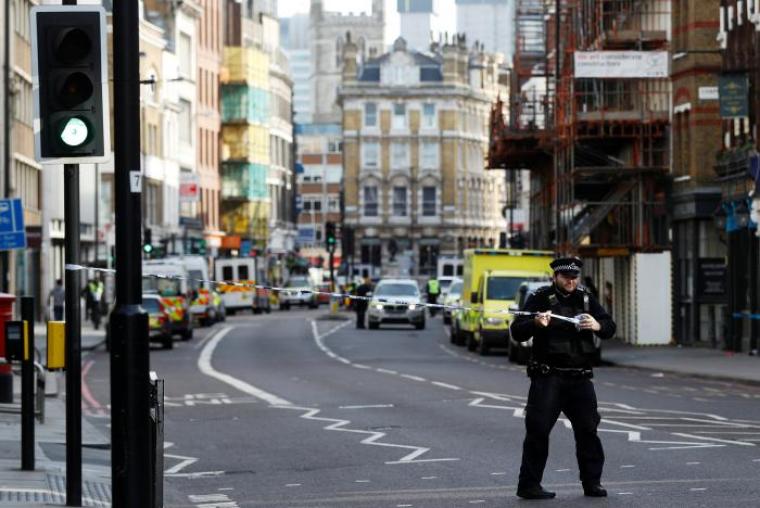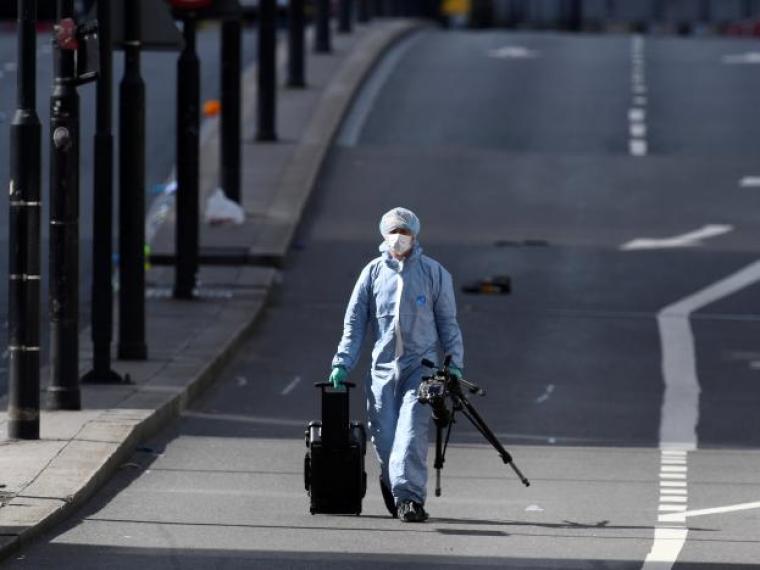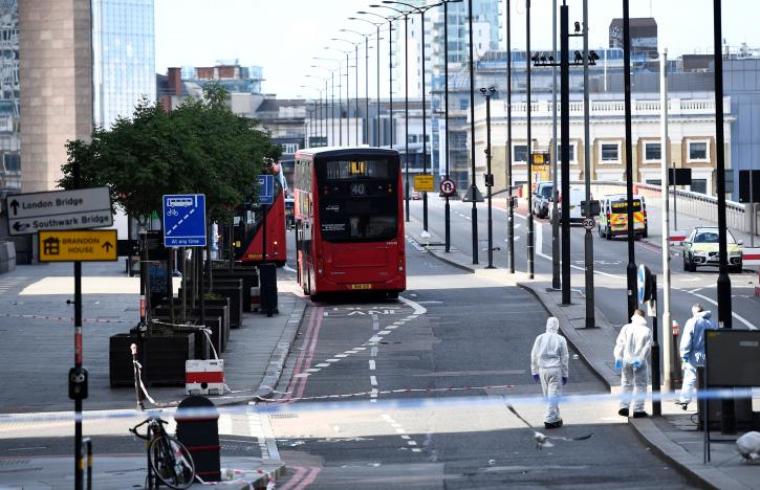 View Photos
The three militants who killed seven people and injured at least 48 others by driving a van at high speed into them on London Bridge Saturday night were shot dead within eight minutes of the first call, police said Sunday. The attackers were heard shouting, "This is for Allah," according to a witness.
"The suspects had been confronted and shot by the police within eight minutes of the first call," Assistant Chief Commissioner Mike Rowley said in a press conference, according to The Guardian. Rowley also said the attackers were wearing "hoax" suicide vests.
Paramedics and specialist response teams arrived in six minutes, the London Ambulance Service said, according to Sky News. Some of the injured are said to be in critical condition.
Metropolitan Police Commissioner Cressida Dick confirmed that at least seven people were killed in the attack.
"A van came from London Bridge itself, went between the traffic light system and rammed it toward the steps. It knocked loads of people down," a taxi driver who was at the scene and identified only as Chris, was quoted as saying. "Then three men got out with long blades, 12 inches long and went randomly along Borough High Street stabbing people at random. I saw a young girl stabbed in the chest."
BBC reporter Holly Jones, who was on the scene at the time of the attack, said the van was "probably travelling at about 50 miles an hour."
"He swerved right round me and then hit about five or six people. He hit about two people in front of me and then three behind," she said.
A witness, Gerard, told BBC that the attackers were shouting "This is for Allah."
In a speech outside Downing Street, British Prime Minister Theresa May said "things need to change" to counter the terrorist threat, according to the Evening Standard.
"While we have made significant progress in recent years, there is — to be frank — far too much tolerance of extremism in our country," she said. "So we need to become far more robust in identifying it and stamping it out across the public sector and across society. That will require some difficult, and often embarrassing, conversations. But the whole of our country needs to come together to take on this extremism, and we need to live our lives not in a series of separated, segregated communities, but as one truly United Kingdom."
May chaired a meeting of the government's emergency committee Cobra to deal with the terror threat.
Most political parties have suspended their national campaigns for the upcoming general election to show their respect for the victims.
The prime minister confirmed the Conservatives and Labour Parties have suspended their national election campaigns, but added that "violence can never be allowed to disrupt the democratic process" and that the campaigns will "resume in full tomorrow and the general election will go ahead as planned on Thursday."
May's comment come after the third terror attack in England in three months. A car and knife attack on Westminster in March left five people dead (see video footage of that attack here), and a bomb attack at a concert in Manchester two weeks ago killed 22, including children.