These Are the 17 Victims of Nikolas Cruz's Massacre at Marjory Stoneman Douglas High School
Alaina Petty, 14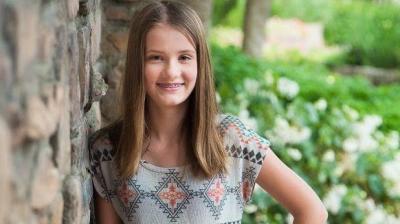 Alaina Petty is remembered by her family as someone who loved to serve others, especially through her work with the Church of Jesus Christ of Latter-day Saints, according to LDS Living.
"We are heartbroken by the loss we feel in the tragedy that unfolded yesterday at Marjory Stoneman Douglas High School. Our hearts go out to the families of all impacted by this tragedy, and our prayers are for their comfort and healing. We wish to thank our family, friends, and the community for the love and support demonstrated to our family," Petty's family said in a statement.
"Alaina was a vibrant and determined young woman, loved by all who knew her. Alaina loved to serve. She served her community through her participation in the Marjory Stoneman Douglas JROTC program and her countless hours of service as a volunteer for the 'Helping Hands' program of The Church of Jesus Christ of Latter-day Saints.
"Alaina was part of hundreds of volunteers that rushed to the most heavily impacted areas of Florida to clean up and help rebuild the lives of those devastated by Hurricane Irma. Her selfless service brought peace and joy to those that had lost everything during the storm. While we will not have the opportunity to watch her grow up and become the amazing woman we know she would become, we are keeping an eternal perspective. We are grateful for the knowledge that Alaina is a part of our eternal family and that we will reunite with her. This knowledge and unabiding faith in our Heavenly Father's plan gives us comfort during this difficult time," the family said.