These Are the 17 Victims of Nikolas Cruz's Massacre at Marjory Stoneman Douglas High School
Cara Loughran, 14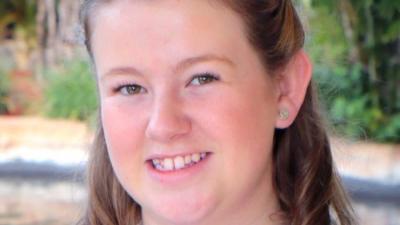 If Cara Loughran had survived the deadly Valentine's Day massacre at Marjory Stoneman Douglas High School, she would have turned 15 on Feb. 21.
Her mother, Denise Loughran, had searched desperately for her after the shooting when she was reunited with Cara's 17-year-old brother, Liam, who also attends the school.
''Her phone must be in her backpack, and they made them drop their backpacks when they ran out,'' she told The New York Times before learning her daughter had died. ''This has just been chaos. I couldn't get near the school. My husband took a bike to try to get there, and they ended up sending him to the hotel, where they said they were taking the kids. But she's not there.''
After learning she had been killed, Cara's aunt, Lindsay Fontana, said in a Facebook post that she was "an excellent student" who loved her family and "loved the beach."
Drake Irish Dance South Florida, where Cara danced, said in an announcement on Facebook: "Our hearts are so heavy, as we have lost one of our dancers, Cara Loughran, in the tragic Stoneman Douglas School shooting. Cara was a beautiful soul and always had a smile on her face. We are heartbroken as we send our love and support to her family during this horrible time. Several of our other dancers have been directly impacted by this tragedy and have experienced things that no one should ever go through. Please keep the Loughran family and the rest of our dance family in your thoughts and prayers."