'They Want to Cleanse the Christians:' 10,000 Flee Christian Communities in Northern Iraq as ISIS Takes Over Mosul, Says UNHCR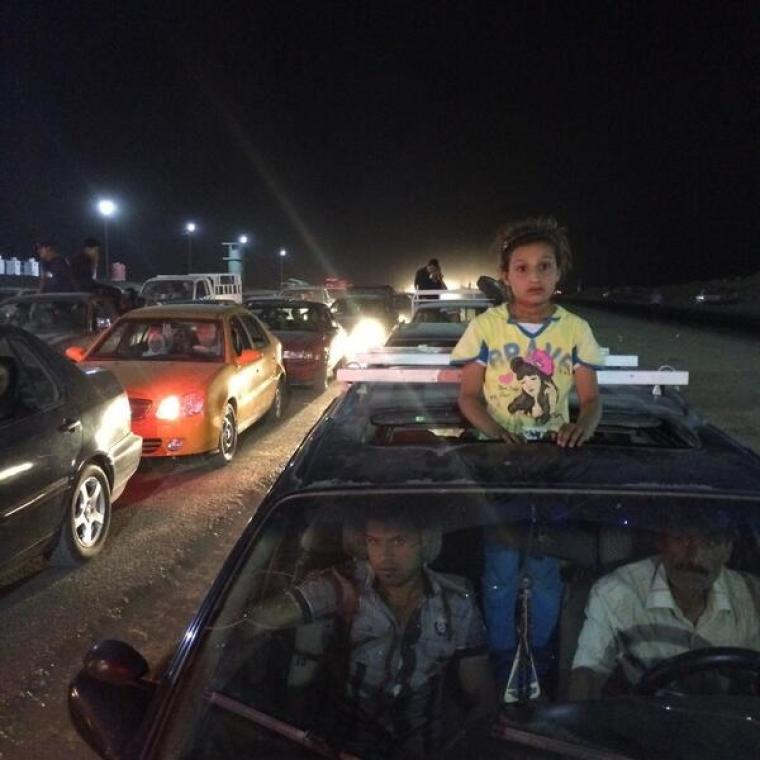 Some 10,000 people fled this week from predominantly Christian communities in Qaraqosh, Iraq, a neighboring city to Mosul where members of the militant group, Islamic State of Iraq and Syria (ISIS) have reportedly overrun and are now viciously attacking Christians who fail to pay a poll tax.
"Community leaders say the residents of Qaraqosh fled by bus, car and taxi into northern Iraq's Kurdistan region on Wednesday night. Many are women and children. They are now staying with families, relatives and in schools and community centers. Most are in Erbil. They fled in a rush, with little time to bring belongings with them," said the United Nations High Commissioner for Refugees in a report Friday morning.
Qaraqosh, also known as Bakhdida, is a historic Assyrian town of 50,000 people, located approximately 30 kilometers south-east of Mosul, which is Iraq's second largest city, according to the UNHCR.
Another report from The Wall Street Journal said most of Qaraqosh's 50,000 residents fled as ISIS and Kurdish Peshmerga forces clashed this week.
"No one is left in the village," a teacher from a village in Qaraqosh, who escaped to Erbil on Wednesday told The Wall Street Journal. "It was total chaos."
In other parts of the city are the few who stayed behind simply because they had nowhere to run.
"Now all these terrorists are here from across the Middle East, and they want to cleanse the Christians," a 35-year-old armed guard defending a church in the city, told the Journal. "The youth have left. There's no one left to defend the church, and if I had the chance, I'd leave, too."
Christians in Iraq are a minority, making up just 3 percent of the population where Shiites make up about 60 percent and Sunnis 32 percent, according to the CIA World Factbook.
And as the sectarian battles are waged across Iraq, Christians are often caught up as collateral damage, according to Bassim Bello, the mayor of Tilkif.
"The Christians are the weakest chain in Iraq's society, and we've always warned that we will be the victims of any fighting," Bello explained to the Journal.
The Christian Post reported this week on a Christian father who committed suicide in Mosul after his wife and daughter were both raped by ISIS members in front of him when he could not come up with the poll tax imposed on Christians in that city.
Salama Al-Khafaji told AINA that ISIS imposed a $250 minimum payment on Christians and would vary the tax based on the type of profession by the Christians who are finding it very difficult to pay and are forced to suffer for it.
"The economic situation in Mosul is extremely difficult, and there are no financial resources or job opportunities except for vegetable shops, any other businesses are non-existent. Citizens are at a loss now as to how to make ends meet; how can they pay those amounts to ISIS?" lamented Al-Khafaji.