This week in Christian history: Calcutta bishop born, Pope Pius IV, Uganda missionaries
This week in Christian history: Calcutta bishop born, Pope Pius IV, Uganda missionaries
Pope affirms Council of Trent conclusions – Jan. 26, 1564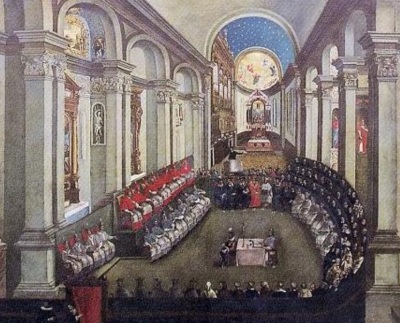 This week marks the anniversary of Pope Pius IV affirming the conclusions of the Council of Trent, which were aimed at rebutting Protestant arguments by issuing a papal bull titled Benedictus Deus.
The Council of Trent, which was held between 1545 and 1563 in response to the Protestant Reformation, had issued decrees affirming various teachings of the Roman Catholic Church.
Among these Council decrees was an official definition of the Doctrine of Justification, which labeled the Protestant idea of salvation through faith alone "the vain confidence of Heretics."
In addition to the papal bull, Pius published a summary of Catholic doctrine known as the Professio Fidei Tridentina, or "Tridentine Profession of the Faith," according to Britannica.
"Several important works that the council recommended or initiated but could not effectually carry out were given to Pius for completion; among these were drafting the Index of Forbidden Books and reforming the catechism, missal, and breviary," noted the encyclopedia.