This week in Christian history: Missionary bids farewell, English bishop martyred
Saint Henry martyred – Jan. 20, 1156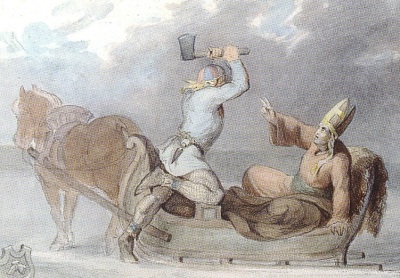 This week marks the traditional date for when Saint Henry, an English born bishop who evangelized many people in modern day Finland, was killed for his beliefs.
Now considered the patron saint of the Catholic Church of Finland, St. Henry was the bishop of Upsala and did mission work in western Finland, having arrived in the nation the year before.
St. Henry was murdered by a peasant known as Lalli while traveling on the ice of Köyliönjärvi Lake, with the Swedish calendar marking the date as Jan. 19 instead.
"Two different stories have survived as to the motives for the murder, both of which describe [Lalli's] unwillingness to submit to the actions of the church and its representatives as the reason," explained the Swedish Finn Historical Society.
"Henry's position as patron saint of the country was established at around the same time, toward the end of the 13th century. Great masses were said on Saint Henry's memorial day, and Henry's cult and legend have been highly influential on both ecclesiastical art and literature in Finland."