Tia Mowry, Cory Hardrict Talk Faith in Marriage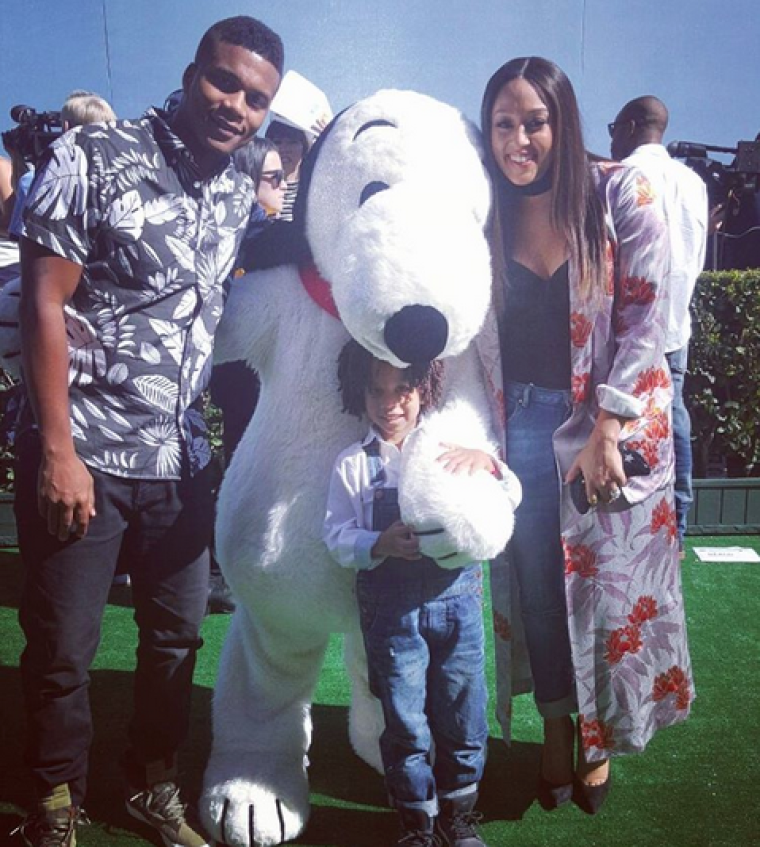 Tia Mowry-Hardrict and her fellow actor husband, Cory Hardrict, are opening up about the role that their Christian faith plays in their marriage.
Mowry, known for sitcoms like "Sister Sister" and "The Game," included her "American Sniper" actor husband in a Youtube Vlog after fans continued to ask how she balances her marriage and career. The video, titled "Tia Mowry and Cory Hardrict Marriage Q&A | Quick Fix" on her "Tia Mowry's Quick Fix" YouTube channel served as a platform for the couple to answer fans' questions like, "do you guys pray together?"
The couple confirmed that they did.
"We're not super super religious but I just keep it simple and just believe words are powerful and you can speak things over people's lives," Hardrict said. "I speak positivity and just good things over my family."
Mowry-Hardrict, on the other hand, revealed just how strong her husband's faith is.
"Cory is a man of faith and a man of God. He'll put something on the board and he'll say, 'Tia, I know that that's going to come to pass," she said. "I'm like 'this dude is crazy.' But for real then it comes to pass."
In a previous interview with Madame Noire, the actress said that she learned how to have faith from her husband.
"He has faith beyond this world and I learned that from him. His faith is unstoppable," she said. "He has faith in his career. He has faith in his marriage. He has faith in his son."
She went on to add, "And it goes a long way."
Hardrict previously opened up about the importance of keeping God first in his family and career.
"I keep God first. I have an amazing wife, Tia, and an amazing son, Cree, and I'm a family man first and they keep me grounded," he told Ebony. "They're my support system, so they make me stronger. They allow me to go out and act and be humble and keep it simple."