'He changed my life': 5 remembrances of Tim Keller
The Gospel Coalition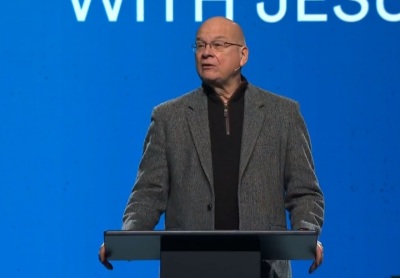 The staff at the Gospel Coalition, a theology website that Keller helped to found in 2005 and served as a board member until his death, shared their condolences over the passing of the notable pastor and author.
"Tim Keller was a once-in-a-century sort of person. There is no pastor I know, in the last 100 years, who did what Tim Keller did to take the Reformed faith to the street, to the church, and to the academy," said TGC Interim President Sandy Willson, as quoted in the condolences.
"He will be remembered among this generation's most effective Christian pastors, apologists, and evangelists. Tim not only made the most articulate arguments for the Christian faith; he also demonstrated our faith with his humble and gracious spirit and his relentless passion to see the lost come to know the Lord he so loved."
TGC Co-Founder Don Carson was also quoted in the statement, comparing Keller to an Old Testament prophet: "Tim didn't hesitate to address the culture and the nation and to call for justice as well as for contrition."
"He was jealous for the glory of God. He was quick to see how the trajectories of Scripture, the structure of biblical theology, drove thoughtful readers, again and again, back to the gospel," Carson added.