Tim Tebow Insists Baseball Career Is No Publicity Stunt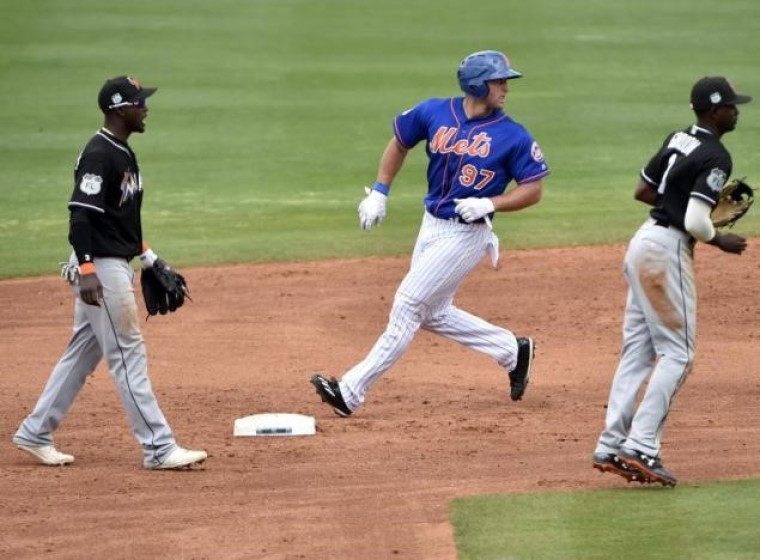 Tim Tebow is assuring both critics and fans of his budding professional baseball career that he's taking the sport seriously and isn't just pursuing more publicity.
"For me, this is not like a vacation. This is not something I want to do for publicity," the minor league player said of his stint with the Columbia, South Carolina, team the Columbia Fireflies in an interviw with Fox Sports on Sunday. "This is a business trip. This is work."
Tebow, 29, is well known for his successful college football career at the University of Florida where he won two championships. The former Heisman trophy winner continued his football career in the NFL where he was drafted to the Denver Broncos in 2010.
After making it to the playoffs with the team, Tebow was signed to the Jets in 2012 where he spent his last official season. While he tried out for the New England Patriots in 2013 and Philadelphia Eagles in 2015, it seemed unlikely that the athlete would get another opportunity to play another professional sport.
That is, until he announced his plans to pursue a professional baseball career last year. Since then, Tebow signed on with the New York Mets to play in their Minor League last Fall.
After a stint with the Arizona Fall League's Scottsdale Scorpions, Tebow has joined the Mets' Class-A affiliate team, the Columbia Fireflies where he will spend a full season. While making his press rounds this week, he took the opportunity to speak about how his faith has impacted his journey.
"It impacts me in how I treat people. How I pursue life, my vantage point, how I interact with people," he told Fox Sport. "Hopefully in how I'm a little more patient with people and certain things, and how I treat people. My faith is something that changes the way I act, the way I live, the way I think, the way I breathe, everything, because it puts things into perspective, especially what matters and that's something I'm so very grateful for."