Tim Tebow Talks Future Wife, Legacy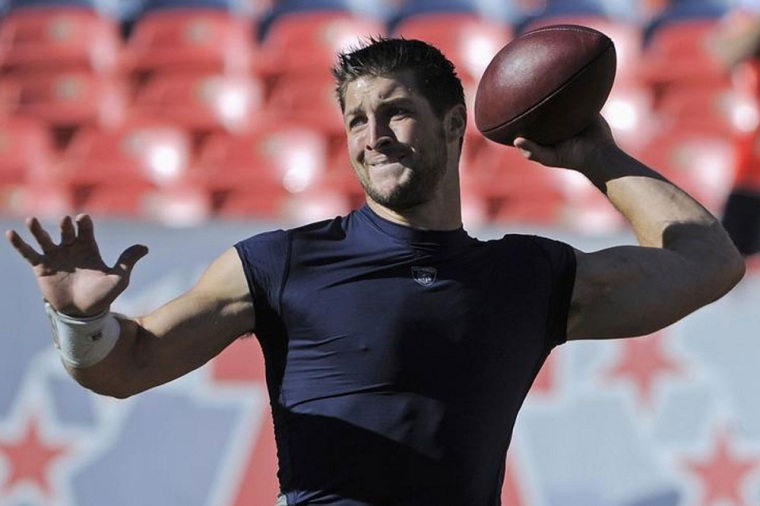 While Tim Tebow, 27, has been selected by People magazine as one of 2014's Sexiest Men Alive, he admits that being deemed attractive is not his focus.
"Of course I want to look nice and have a good appearance, but more than the outer shell, I want people to want to be around me for my heart," he told People. "To me, it's especially important to have a heart for kids who are hurting. Being able to make a difference is something that people should love, and that's something that's sexy about people."
The evangelical Christian football star turned SEC college football analyst, has made work with his Tim Tebow foundation a priority. The foundation builds playrooms in children's hospitals all over the world, grants sick children's wishes and works to aid in the process of adoption.
Instead of his outward appearance, Tebow wants people to focus on the humanitarian legacy he is working to build.
"I hope that when I'm 90 years old, I've accomplished a legacy that isn't all about me. I hope it's a legacy about the people who our foundation helps," Tebow told People. "We're about to open a hospital in the Philippines. We'll have this hospital where we can help kids who are hurting; healing them physically but encouraging them emotionally and spiritually as well."
He added, "we can make a difference in their lives."
Tebow was also questioned about finding a wife one day after years of telling the public that he is a single man. However, he is looking for more than a pretty face.
"Of course it's important to be attracted to someone, but it really needs to be about who they are on the inside. I've always been attracted to girls whose hearts are the biggest thing about them," he told People. "People can be very sweet and kind to others who can do a lot for them. I want to find a girl who will be the same person to those who can't do anything for her in return."
He added, "It's this way for myself: It's about how we act when no one is watching."
Tebow has been the subject of countless headlines since winning the Heisman Trophy as a QB at the University of Florida. When looking at his career two years ago, Tebow said he wants to use it as a platform instead of something to define who he is.
"Being able to score touchdowns and win games is a way to get a platform. But, ultimately, if that's what you do in your life and that's what your life is based on, I don't know, I feel like that's a little bit of a meaningless life," he previously told The Washington Post. "But if you can take that and do something with it like a lot of athletes do, then you're having a life of success, a life of meaning."