Tim Tebow 'Tebowing Pretzel' Snack Created to Honor Christian Football Star Who Signed With Philadelphia Eagles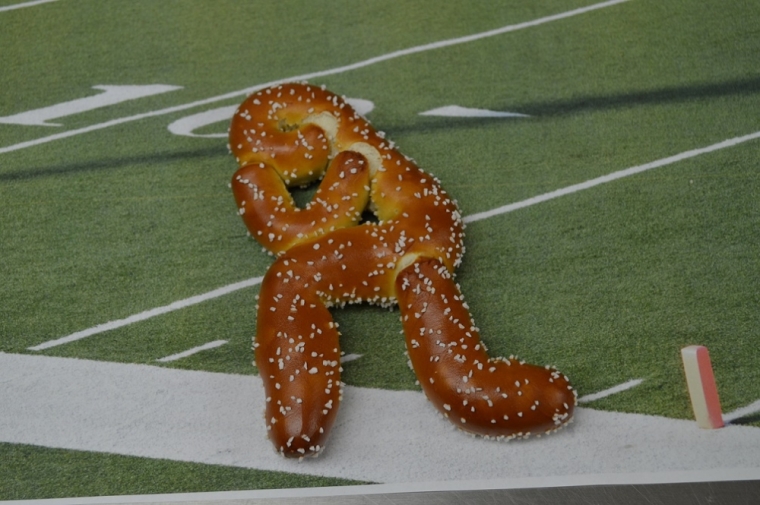 National Football League quarterback Tim Tebow is getting a unique welcome from a business in the city of brotherly love.
In reaction to Tebow signing a contract with the Philadelphia Eagles, the Philly Pretzel Factory has introduced a "Tebowing Pretzel" in honor of the devout Christian player.
Adam Terranova, marketing manager at Philly Pretzel Factory, told The Christian Post that the decision to make the Tebowing Pretzel came as an idea to welcome the former Denver Broncos quarterback.
"Our CEO, Dan DiZio, sent our team an email on Sunday night and said that he wanted to do something special for the announcement," said Terranova.
"We all got together and thought the best way to welcome Tim Tebow to Philly would be with homemade pretzels for him, the Eagles, and our entire great city."
When asked by CP about the success of the $1 snack, Terranova replied that sales have been "far more than expected."
"We honestly didn't expect the love for these pretzels to catch on like this. The first hour we were selling the pretzels, we sold 70," said Terranova.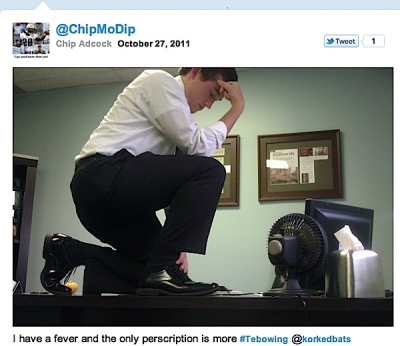 "People were waiting for them to get out of the oven, and we steadily kept selling them for the remainder of the day. Due to the demand, we continued to sell them today, as well."
Terranova added that while the final tally of sales has not yet been totaled, he believed that the employees of Philly Pretzel Factory "have found a citywide favorite."
On Monday, the Philadelphia Eagles announced the acquisition of Tebow to their roster. A devout Christian, Tebow garnered many headlines in 2011 as he led the Broncos to an AFC West title and the playoffs.
"The first sophomore to ever win the Heisman Trophy, Tebow was a collegiate standout at the University of Florida, setting Southeastern Conference records in total offense (12,232), rushing touchdowns (57) and total touchdowns (145)," noted the Eagles.
"A native of Jacksonville, Florida, Tebow is a noted philanthropist, serving as the chairman for the Tim Tebow Foundation since its inception in 2010."
Amidst his success with the Broncos in 2011, Tebow began a social media sensation known as "Tebowing," which was the posture he took when in prayer on the sidelines.
This is not the first time that Tebow has been the subject of a business product. In December of 2011, while still with the Broncos, a Colorado brewery created a "Tebrew" beer.
"Tebrew Sunday Sipper — a barleywine from Bonfire — is almost here. In the style of 4th quarter heroics, we're waiting until the last minute to serve it up — the moment the 10oz glasses arrive, the real games can begin," explained the Bonfire Brewery business in 2011.