Tim Tebow Training for NFL Comeback Possibility; Holds onto Faith Amid Uncertainty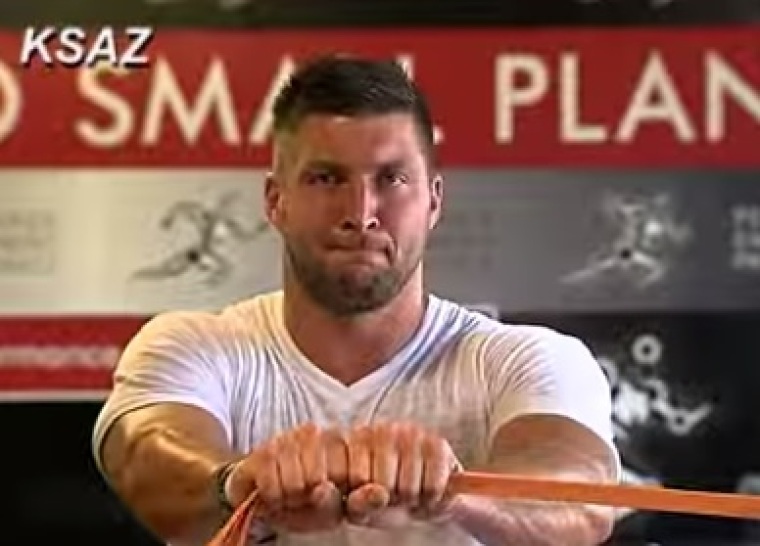 Former Denver Broncos quarterback and outspoken evangelical Christian Tim Tebow is training for a possible NFL comeback, but admits that his future in the NFL is uncertain and that he is putting his faith in God when it comes to his football career.
Tebow, who currently works as an ESPN analyst for the SEC Network, does not consider his NFL career to be over just yet, and is training in Arizona to improve his skills and conditioning. The NFL season is less than two months away, and in spite the uncertainty, the 26-year-old says his faith is powering him through.
"One of my favorite quotes is, 'I don't know what my future holds, but I know who holds my future,'" said Tebow, according to FOX Sports. "And in that it gives you peace to just continue to work and go after what our heart desires and when you do that, you don't have any regrets and I think that's the best way to live life."
Tebow has been traveling between Los Angeles and Scottsdale this summer to train with Performance Enhancement Professionals where his rigorous workouts include a hard-core variation of beach volleyball played with a heavy medicine ball and other workouts.
"I feel great. I feel the strongest, healthiest, throwing the best I ever have. I'm just really excited about the improvement," said Tebow.
Tebow was cut from the New England Patriots in the 2013-14 season, and before that he was traded to the New York Jets by the Denver Broncos in 2012.
Following his release from the Patriots, Tebow told Sports Illustrated that his football career did not define him.
"I've never found my identity in who I was as a football player. I found my identity in who I am in Christ. And when you find your identity as a Christian, then regardless of your status, or your fame, or your popularity, or your position, that never changes," said Tebow. "So the roller-coaster that the world has always looked at my life and viewed, I'm very thankful that I don't have to live it."
If Tebow does not land another NFL opportunity this year, his multiyear contract with the SEC Network will still keep him busy.