Tim Tebow Dispels Rumors He'll Be Speaking at Republican National Convention in Ohio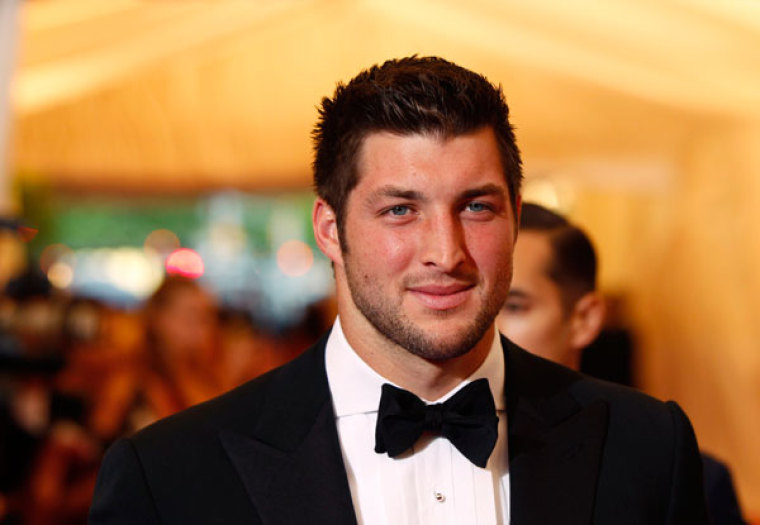 Tim Tebow doesn't typically address rumors, but after he returned home from a trip to the Philippines to learn The New York Times was reporting that he was slated to speak at the Republican National Convention, he decided to quash the claims.
"I wake up this morning to find out I'm speaking at the Republican National Convention," Tebow said in a video posted on Instagram. "It's amazing how fast rumors fly. And that's exactly what this is: a rumor."
The college football champion who heads the Tim Tebow Foundation had just returned to the United States after helping children in the Philippines.
Rumors started spreading about Tebow speaking at the RNC convention in Ohio next week after The New York Times claimed they had obtained a roster of speakers.
The Times' reported on Wednesday that the Republican convention would feature: "A night highlighting the tragedy in Benghazi, Libya. An appearance by onetime football star Tim Tebow. A presentation detailing former President Bill Clinton's sexual misconduct."
Tebow, according to the inaccurate Times report, was scheduled to speak on the forth night of the convention, along with Rep. Marsha Blackburn of Tennessee; Gov. Mary Fallin of Oklahoma; Reince Priebus, the Republican National Committee chairman; Gov. Rick Scott of Florida; business moguls Peter Thiel and Thomas J. Barrack Jr., along with Trump and his daughter Ivanka.
Some might believe that Tebow would be well suited to speak at the RNC after the the editors of Red Alert Politics, a website for young conservatives whose parent company is the Washington Examiner and The Weekly Standard, wrote an editorial titled "Tim Tebow For Congress."
In the article written on April 14, an explanation was given about Tebow's suitability to become a congressman in Florida's fourth district which includes the city of Jacksonville where he was raised.
"If there is any chance Tebow could run, Republicans and the NRCC should actively recruit him and welcome him into the Party. While some might think Tebow could be 'the next Rick Santorum,' focusing mostly on social issues, Tebow would bring much more than that," the editorial about the now SEC college football analyst reads.
"He would bring a focus on fighting for the less fortunate and using creative solutions to eradicate poverty. He would also bring millennial appeal — and the right kind of millennial appeal."
However, Tebow made it clear that he is not focusing on politics — yet.
"My goal has always been to be able to make a difference in the biggest way possible. If one day, it's the political realm, that's what I'll do," he said in the Instagram video. "But right now, I really believe that it's through my foundation and our amazing partners and fighting for kids who can't fight for themselves."