Tim Tebow's Mom Explains Why She's Not Bitter About Critics of His Christianity
Tim Tebow's Mom Explains Why She's Not Bitter About Critics of His Christianity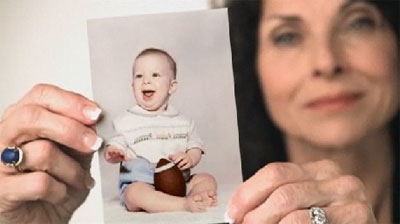 Tim Tebow's mother, Pam Tebow, is revealing how she handled watching her son receive criticism for publicly displaying his faith as a football player.
On Tuesday, Pam spoke at the Haven Health Clinic Friends of Life Banquet in Rome, Georgia. There, she recalled her miracle birth experience after she had Tim despite doctors advising her to abort her baby for health reasons.
The college football champion turned St. Lucie Mets outfielder's mother also spoke about dealing with people who did not approve of her son being so outspoken about his Christian faith. According to the Rome News-Tribune, Pam Tebow said that dealing with the criticism "hurt a little," but she had to move on instead of becoming bitter about his critics.
"We just accept that and move on," she said. "There is no bitterness, and that's a blessing not to have any bitterness, because bitterness would just eat you up."
Pregnancy with Tim, the youngest of the five, proved to be complicated for Pam Tebow. After she fell victim to a life-threatening infection Tim in her womb, she was forced to use drugs that harmed her fetus.
While doctors told her that she would risk her life by having Tebow, she spoke about she and her husband Robert trusted in God during that difficult time.
"We had decided years before that we were going to trust God and we did trust Him in this situation," she said at the event Tuesday. "If it was His will for Timmy not to make it, or me not to make it, it still would be God's."
She encouraged others to trust in God.
"You can trust the Lord for your life and God is a pro-life God. He loves life, He created life," she said. "We don't understand it all, but we are going to trust Him."
Tim has previously spoken about how close he is with his mother, honoring her as his number one role model in a previous conversation with sheknows.com.
"I have been so blessed with having great role models around me, number one my mom and two great sisters," Tebow previously said. "It's hard for a lot of girls to measure up."