To Drink or Not to Drink? Pastor Says Acceptance of Alcohol in Church Is Like Committing Suicide, Although Jesus Made Wine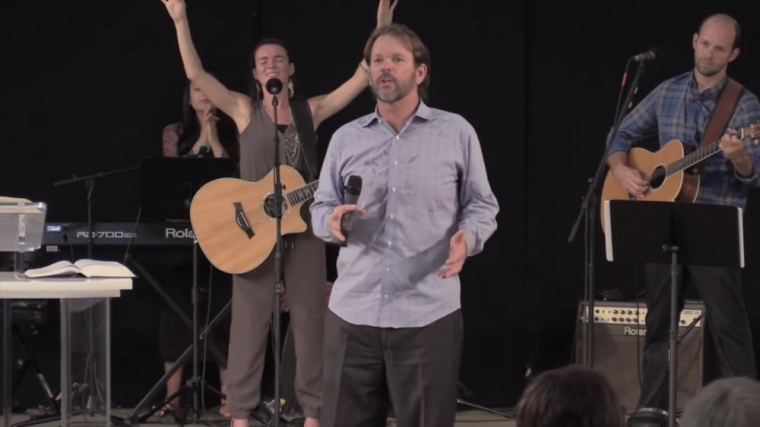 Although one of Jesus' most well-known miracles is turning water into wine at a wedding party, Mark Spitsbergen, a clinical science researcher in molecular biology and pastor of Abiding Place Ministries in San Diego, California, believes the acceptance of alcohol in some modern day churches is akin to committing suicide and the Bible doesn't support it.
"We are supposed to be the spiritual leadership of the world, of humanity, and now we are going to condone something that society, at every level of measure, shows the terrible tragedies and pitfalls of flashing light warnings saying 'danger'?" asked Spitsbergen in a recent interview with The Christian Post.
To drink or not to drink has been a controversial debate in church circles for centuries and the recent arrest of Heather Cook, 58, the first female bishop in the Episcopal Diocese of Maryland, for a fatal drunk-driving incident that made national headlines in December has brought the question back to the fore.
Spitsbergen argues that while Cook deserves some measure of grace, she and others like her in the church must be held accountable as an example of this "flashing light" warning against the vice of alcohol consumption.
"First of all, I defer to mercy and forgiveness to begin with. That's where the Bible has me and that's where my nature has me having been born of the Spirit," he explained.
"The reality of it is when you break rules, when you break law and the consequence of breaking that law is the death of someone else …," he trailed off.
"She's not only an ordinary, everyday citizen violating a law that is there, many lives have been taken as a result of drinking while driving, but she even has a greater responsibility in that she is put in a position of being a spiritual leader," he continued.
"The reality of it is that she needs to face the consequences of wrongdoing and I hope that more of the clergy in that denomination will face the consequences of wrongdoing," he said.
Spitsbergen, who has written extensively on the subject of alcohol in the church, argues that many Christians have erroneously used the fact that Jesus turned water into wine in the Bible as a license to consume alcohol. He explains, however, that the Bible really presents the consumption of alcohol as a vice that should not be encouraged, least of all by the church.
"Look at what the Bible teaches on intoxication. It is condemned in the strongest language possible. It is condemned and we look at it with these relative perceptions saying, well, I'm not drunk, the Bible is condemning being drunk and (only) condemns, as it were, the state of a drunkard," he said.
Spitsbergen and other Bible scholars, like Doug Batchelor in The Christian and Alcohol, contend that the instances in the Bible where Jesus is associated with wine, such as at the wedding feast and the Last Supper, the wine was not fermented. Spitsbergen also highlighted that the distillation process of today has made it possible to produce wines with a much higher alcohol content than in the time of Jesus.
"It's amazing to me that the church is trying to make a virtue out of something that all societies know is a vice," he added.
Spitsbergen explained that the relativism approach toward alcohol consumption in the church has become a stumbling block for many.
Spitsbergen explained that how people's bodies break down alcohol varies based on the levels of an enzyme called alcohol dehydrogenase which breaks down alcohol when it is introduced into the body.
"There are people who have relatively very small levels of alcohol dehydrogenase which have a propensity not only to get drunk, I mean just staggering drunk, on significantly smaller dosages of alcohol, but have a greater propensity to then become alcoholics. And so, for me, it's like wait a minute, when you live in this kind of relativism and your gonna have situational ethics defined on such a huge spectrum and classification of these various different variables, how much alcohol does it take you to become intoxicated based upon the level of alcohol dehydrogenase, based upon other genetic factors that come into play in terms of propensity toward addiction, which in the matrix, is huge," said Spitsbergen.
"You could just simply say, if you give someone a glass of alcohol and it's a small modest amount of wine at dinner for example, which has a alcohol content of between 7 and 11 percent, and this person just so happens to be genetically and biochemically predisposed to alcoholism, you've now cast a stumbling block before your brother," he noted.
"Jesus classified it as it would be better for you to just take a millstone, tie it around your neck and drown yourself. Literally commit suicide. Which is just a phenomenal concept to be coming from the lips of Jesus," he said.
"We know who encourages the use of alcohol in our society — it certainly isn't the people who have been dramatically impacted by the loss of a loved one, by child abuse, by all the other various different terrible sociological factors that go with it … we would have to say that the only people that are promoting alcohol are the people that are making money off it," said Spitsbergen.
"The bottom line is, we have to start seeing alcohol as a drug," he warned.