'To Hell With My Son,' Father Disowns 'Jihadi John' and Calls Him 'Dog,' 'Terrorist'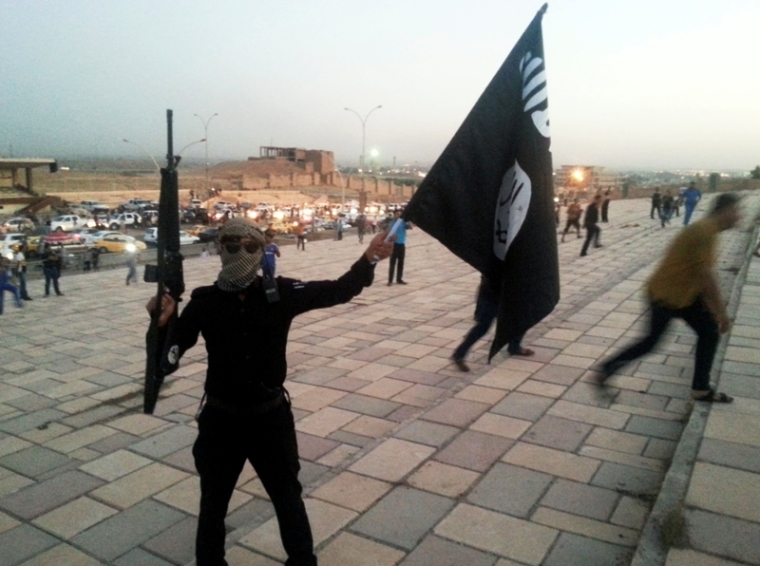 The father of Mohammed Emwazi, the former British citizen alleged to be the infamous masked executioner in the Islamic State's publicized beheading videos known as "Jihadi John," has labeled his own son as a "terrorist" and hopes that he dies and goes straight "to hell"
The Telegraph reports that since Emwazi was identified as "Jihadi John" last week, his 51-year-old father, Jassem Emwazi, has been so ashamed of his son that he's largely remained out of the public eye and has even failed to return to work at a supermarket 12 miles near the Iraqi border in Kuwait.
Abu Meshaal, a 40-year-old colleague of Jassem Emwazi, told The Telegraph about a recent conversation that he had with Emwazi, where Emwazi described the emotional distress he's had since his son first informed him that he was going to join the jihadi movement in 2013.
"He was very emotional and crying the whole time," Meshaal disclosed. "He said, 'My son is a dog. He is an animal, a terrorist.' He said he had talked to him a lot trying to get him to return to his personal life but that the son didn't listen to him."
"He said, 'To Hell with my son,'" Meshaal added.
In the conversation with Meshaal, Emwazi explained that he first learned that his oldest son had become a terrorist when he was living in the United Kingdom and Mohammed called him from Turkey asking his parents for their blessing to travel into Syria to fight with jihadis.
"Mohammed called his father and said 'I'm going to Syria to fight Jihad, please release me and forgive me for everything,'" Mashaal said. "Jassem said, '[expletive] you. I hope you die before you arrive in Syria.'"
Emwazi, who now lives in Kuwait with his daughter while his wife still lives in London, was interrogated by Kuwaiti officials over the weekend regarding the deadly deeds of his jihadi son.
Although Emwazi has been alerted that he's not going to be held responsible for his son's actions and he's free to return to his job at the Co-op grocery store, he still can't muster the courage to return to work and face the public.
"He said he cannot come back to work because he felt so shy of other people," Mashaal explained. "He is sitting at home and cannot even go to the mosque to pray because he is ashamed of his son. He doesn't want people to see him, so he is praying at home."
Although Emwazi is ashamed of his son becoming a terrorist and has been further embarrassed by the claim that his son is the famous ISIS executioner, he's reportedly not sold on the accusation that his son is "Jihadi John."
Emwazi told the Kuwaiti newspaper Al-Qabas that he fears that "false rumors" are spreading.
"There is nothing that proves what is being circulated in the media, especially through video clips and footage, that the accused is my son Mohammed, who is being referred to as the alleged executioner of Daesh [ISIS]," Emwazi asserted.
The Al-Qabas interview is Emwazi's first media interview since an old fried of Mohammed Emwazi identified him as the man known as "Jihadi John" last week, according to The Guardian.
"I have a message to the Kuwaiti people that many of the rumors are false," Emwazi contends. "Because I felt that some people have believed it, I have assigned a lawyer to defend me and to prove … that what is being said is untrue."