Tom Petty Blasts Catholic Church's Sex Abuse Scandal in New Album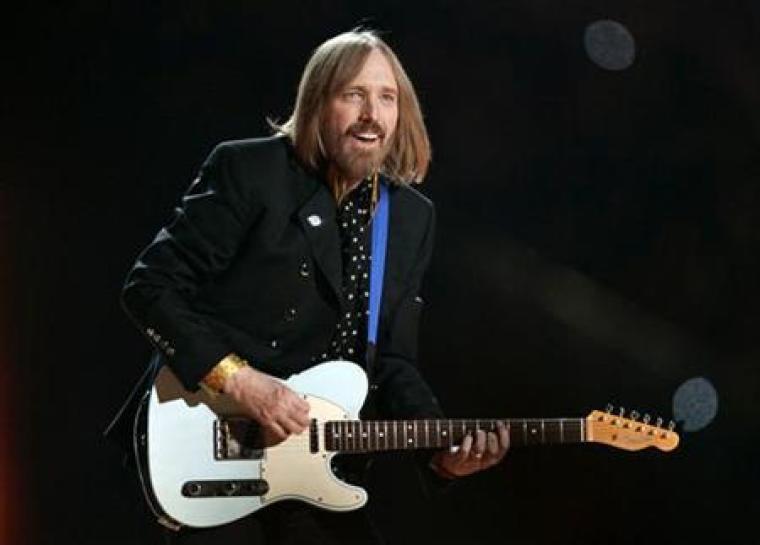 A song off of Tom Petty's upcoming album "Hypnotic Eye" will reportedly criticize the Catholic Church's handling of its decades-long sex abuse scandal.
In his new album, Petty and his band, The Heartbreakers, address the Catholic Church's handling of the scandal in the song "Playing Dumb." Although the song does not appear as one of the album's main 11 tracks, it does come with the Blu-Ray and vinyl editions of the album.
In an interview with Billboard Magazine regarding his new album, Petty clarified that he wasn't criticizing the Catholic religion as a whole. "I'm fine with whatever religion you want to have," the guitarist, who has written such hits as "Mary Jane" and "Free Fallin'" said.
"If I was in a club, and I found out that there had been generations of people abusing children, and then that club was covering that up, I would quit the club. And I wouldn't give them any more money," Petty added.
According to Billboard, one line from the new song reads: "For every confession that wasn't on the level/For every man of God that lives with hidden devils."
The Catholic Church sex abuse scandal includes revealation that the church had knowingly sent pedophilic priests to multiple parishes for several years instead of removing them from their leadership roles.
Irish musician Sinead O'Connor expressed her disappointment with the church on an episode of NBC's "Saturday Night Live" in 1992, when she tore up a picture of Pope John Paul II on live television, throwing the pieces of the photograph at the camera as she sang a cover of Bob Marley's "War."
Petty's new album also touches on American politics and what the rocker decries as the greed of the wealthy One Percent. "Very few people know how to handle power and once they just become completely immoral, they're dangerous people," Petty tells Billboard. "That attitude is what, to me, wipes out the middle class."
Petty's new album will be released on July 29. As the Los Angeles Times reports, Petty and his band have been working on the new release for the past three years out of their studio in Los Angeles, California. "Hypnotic Eye" will be their 13th studio album, and the band has concerts planned in August, September and October.