Toni Braxton Reveals 'Religious Extremism' of Family While Growing Up
Toni Braxton Reveals 'Religious Extremism' of Family While Growing Up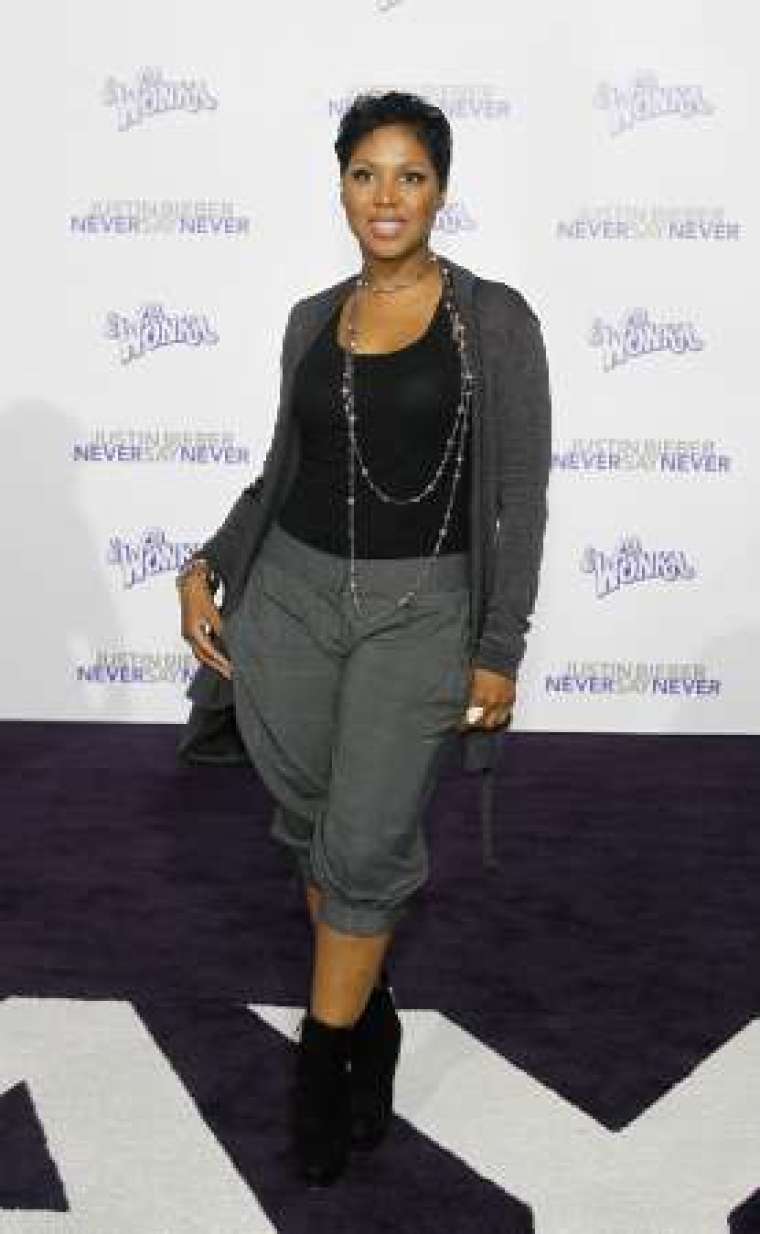 Toni Braxton's new memoir, "Unbreak My Heart," is full of revelations about her upbringing and personal life. Among other things, Braxton delves into the world of what she terms her family's "religious extremism" that led to her conservative upbringing and views on life.
Braxton's mother, Evelyn, was responsible for bringing the family into the Pillar of Truth church, which holds conservative views and, according to Toni, encourages speaking in tongues. The mandate to cover one's body from head-to-toe and not recognizing any holidays led Toni to take a very different view of religious matters.
"I began connecting religion, God and church with judgment, anxiety and guilt," Toni wrote in her memoir. She notes that she fakes being able to speak in tongues because it was a sign that one was prepared to enter Heaven. "The times that bound us together became the ties that strangled us. Our family had fallen into religious extremism."
After spending time at the Pillar of Truth, the family moved on and attended two other churches before ending up at the Truth Foundation. It was some time before Toni moved out on her own and formed her career. Years later, when she was older, she began taking the prescription acne medication, Accutane, which could cause developmental disorders or delays in unborn children; Toni had to sign a waiver in order to take the medication, which has since been removed from the market. When she discovered she was pregnant, she decided to have an abortion.
"In my heart, I believed I had taken a life – an action that I thought God might one day punish me for," Toni wrote of the ordeal. When her son was diagnosed with autism sometime later, she began to question God and her belief. "I have sometimes wondered whether God was punishing me for the abortion I had years ago by allowing my son to have autism. Or by giving me so many health issues," she wrote.