Toni Braxton Reveals 'Shameful' Abortion, Believes Son's Autism Was Punishment for Procedure
Toni Braxton Reveals 'Shameful' Abortion, Believes Son's Autism Was Punishment for Procedure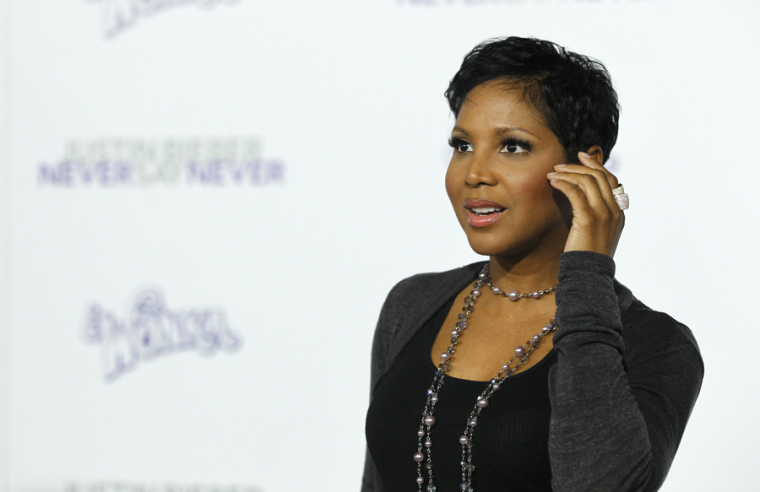 Singer Toni Braxton has revealed that she had an abortion in 2001 before marrying Keri Lewis. The abortion has haunted Braxton, who writes about the ordeal in her new memoir, and she wonders whether her second son, who was diagnosed with autism, is being punished for the procedure.
"I am more ashamed of myself for doing that," Braxton told "Entertainment Tonight" about the abortion.
Braxton, who grew up in a religious household, questioned whether God was punishing her for having an abortion. "God's payback was to give my son autism," she wrote in her new autobiography, "Unbreak my Heart."
"Maybe it's just a coincidence that after my son's first MMR vaccine, I began to notice changes in him," Braxton noted in the book.
She also believed that God may be punishing her with a diagnosis of lupus and her parents' divorce. Those are heavy questions among many that Braxton explores in "Unbreak My Heart," which is also the title of one of her hit songs. Braxton has had a tough time of it recently, declaring bankruptcy twice and losing the rights to many of her songs. She still holds the rights to the title song, though, which is why she chose to use it as the title for her book.
Braxton notes in her book that she grew up in a very strict household where she was forced to fast for two weeks during Lent, could not wear pants, and often had to neglect her homework in order to memorize Scripture. At the church where she and her family attended, students were forced to memorize at least 25 Scriptures per week.
"Shut your mouth and suppress whatever you feel," Braxton wrote was the motto of her household growing up.
That left a huge impact on the singer who is now putting everything out in the open for all to see and know.
"Unbreak My Heart: A Memoir" hits stands on May 20.