Top 10 Worst Offenders of Free Speech on College Campuses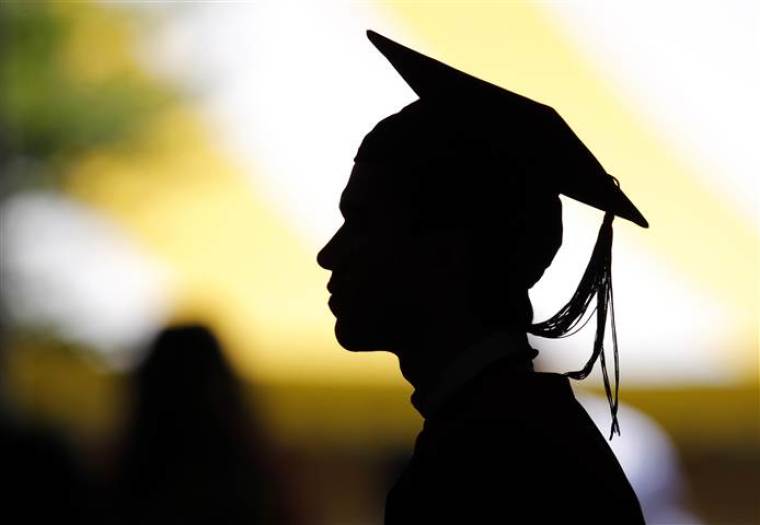 The Foundation for Individual Rights in Education released its list of the top 10 worst offenders of free speech on college campuses in 2014.
The top 10, in alphabetical order, are: Brandeis University, California State University-Fullerton, Chicago State University, Georgetown University, Kansas Board of Regents, Marquette University, Modesto Junior College, U.S. Department's of Education and Justice, University of Illinois at Urbana-Champaign, and University of Iowa.
FIRE, founded in 1999, advocates for individual rights at American colleges and universities. It was founded by University of Pennsylvania professor Alan Charles Kors and civil liberties attorney Harvey Silvergate after publication of their book, The Shadow University: The Betrayal of Liberty on America's Campuses.
Here is a list of the offenses cited by FIRE:
Modesto Junior College stopped a student from distributing copies of the Constitution on Constitution Day. Two professors have been punished for defending the student.
Marquette University suspended a professor and is trying to revoke his tenure after he criticized a graduate instructor for telling students that they could not express support for traditional marriage in her class.
Brandeis University disinvited Ayaan Hirsi Ali from a commencement address due to the feminist activist's critical views of Islam.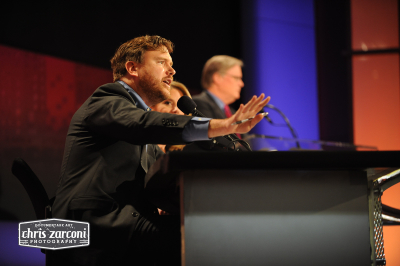 University of Iowa censored the art of Serhat Tanyolacar, professor of art. The art piece had an anti-racism message, but the collage of images featuring racial violence was deemed too offensive and upsetting to students. One email from an administrator described the display as "divisive, insensitive and intolerant," and said the it was removed due to the school's principles of "inclusion and acceptance." The same administrator later claimed that the reaction of the students to the art was more important than the intent of the art.
Georgetown University, a private Catholic institution, has not recognized a pro-choice student group, H*yas for Choice, and has restricted where it is able to set up an information table.
California State University–Fullerton ordered a sorority to have a "mandatory workshop on cultural competencies and diversity" because it has "taco Tuesday" event with Mexican garb that was deemed "disorderly, lewd, indecent or obscene."
Chicago State University administrators have tried, sometimes successfully, to shut down voices critical of Chicago State University administrators. They tried to shut down a faculty blog by accusing it of "cyber-bullying." They shut down an independent student newspaper, invalidated the election to student government of one, and expelled another, of the students who ran the paper. And, CSU's former legal counsel sued the school after he was fired for reporting misconduct of administration officials. He won that suit and $3 million from the university.
University of Illinois at Urbana–Champaign rescinded a job offer to a professor after he posted controversial statements about Israel to his personal Twitter account.
The Kansas Board of Regents instituted a policy in which professors can be punished for "improper use of social media" by impairing "harmony among co-workers."
The U.S. Department's of Education and Justice required the University of Montana to define sexual harassment as any "unwelcome conduct of a sexual nature," including "verbal conduct." The departments also stated that this policy should serve as a "blueprint" for all U.S. colleges and universities.
"Our colleges and universities are supposed to be where students go to debate and explore new ideas," FIRE President Greg Lukianoff said in a press release. "But too often on the modern college campus, students and their professors find their voices silenced by administrators who would rather they be absent from the often contentious marketplace of ideas. When this happens, FIRE will be there to call out these reckless censors."
Lukianoff recently participated in an Intelligence Squared debate held at George Washington University and heard on National Public Radio. He took the affirmative position, along with USA Today columnist and Fox News contributor Kirsten Powers, on the question of whether "liberals are stifling intellectual diversity on campus."
In that debate, Lukianoff described himself as a liberal atheist who used to work for environmental justice issues and for the American Civil Liberties Union. He used many examples of censorship on college campuses and claimed that most of that censorship is done by liberals, even as some of the victims are themselves liberal.
After joining FIRE, he said, "it wasn't long before I learned this unfortunate truth: if you're going to be censored on the modern college campus for your opinion, chances are you're going to be censored by the Left."