Tori Kelly Reveals How Jesus Helped Her Overcome Struggle With Identity in 'I Am Second' Film Debut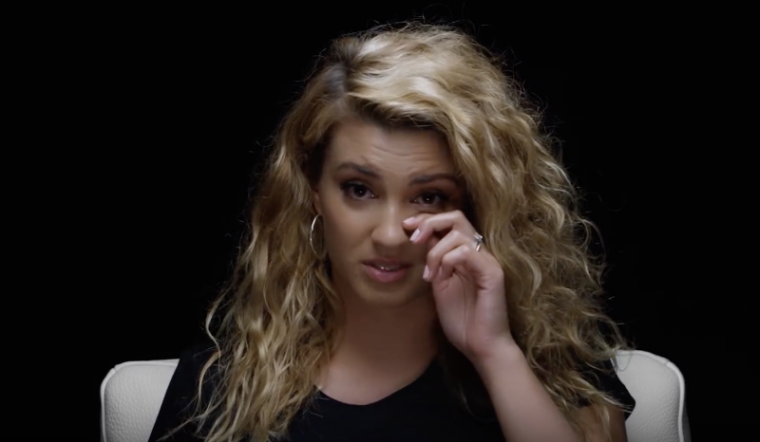 Grammy-nominated singer Tori Kelly recently revealed to her millions of fans that she's a Christian after releasing a new gospel album. Now the singer is sharing how Jesus helped her find her identity after years of comparing herself to others because she didn't fit into the personality type of a typical singer.
Kelly's album, Hiding Place, co-written with gospel pioneer Kirk Franklin, is climbing the charts at the same time her "I Am Second" debut film is giving fans a deeper look into her faith. The songstress used the popular White Chair Film series to explain the strength she clung to that led her to where she is today.
In the video testimonial, Kelly revealed that, growing up, she was always told she was an "amazing singer." That title quickly became a part of her identity, which began to tear her apart at age 12, when she was dropped from a record label company.
She would go on to pursue other singing opportunities, but time-and-time again she was told "no."
"Every executive that I would talk to, there was always some reason they didn't want to sign me," she said. "They wanted me to be this outgoing, bubbly personality, which I didn't have, and that's when I really started comparing myself to other people," Kelly says in the film.
The singer became emotional as she explained how she was finally able to discover who she really was.
"One day you're going to grow into your own skin and be the girl that God uniquely made as you. And you don't have to compare yourself to anybody," Kelly says at the end, in a message to her 12-year-old self and anyone else who might be struggling with finding their true identity. "I didn't have to change myself; I can just be myself."
Once she "surrendered" to God the doors began to open and the rest is history. She quoted Philippians 3: 7–8 as her life scripture which says: "Whatever gain I had, I counted as loss for the sake of Christ."
"I don't believe that every single day wholeheartedly, but that is the goal to look at my life and say, 'If all of this went away, would I still be OK with just Jesus and all that He offered?' I'd say 'yes' because He is everything!" the California native testified.
Kelly first spoke openly about her Christian faith at Pastor Greg Laurie's Harvest Christian Fellowship Church in Riverside, California earlier this year. Laurie told the congregation that the singer believes in Jesus Christ and was raised in the church. He shared that her mother even came to Christ at one of his Harvest services in Riverside.
"I was 9 when I started singing in church. So church was always a big part of my life, Jesus was always a big part of my life!" Kelly said in a video clip shared by Laurie.
"There's time[s] that I'd look back and say, 'Was this just a part of my childhood or did I really believe, you know?'" she confessed. "Our walks can be up and down and it's a whole journey."
Kelly, however, described a moment when she was 5 years old when she knew her faith was real to her. While out with her aunt, the singer was told she had to look both ways before crossing the street. Her response stunned her aunt but also solidified her faith.
"It's fine, I'll just go to Heaven if I die," Kelly replied to her aunt.
Kelly has also spoken about her Christian faith during impromptu worship performances at  some of her concerts.
Her album Hiding Place includes the songs "Masterpiece" featuring Lecrae and "Just As Sure" with gospel powerhouse Jonathan McReynolds.
To see the full White Chair Film, visit I Am Second.