Toronto Raptors vs San Antonio Spurs: Live Stream, Game Preview and Start Time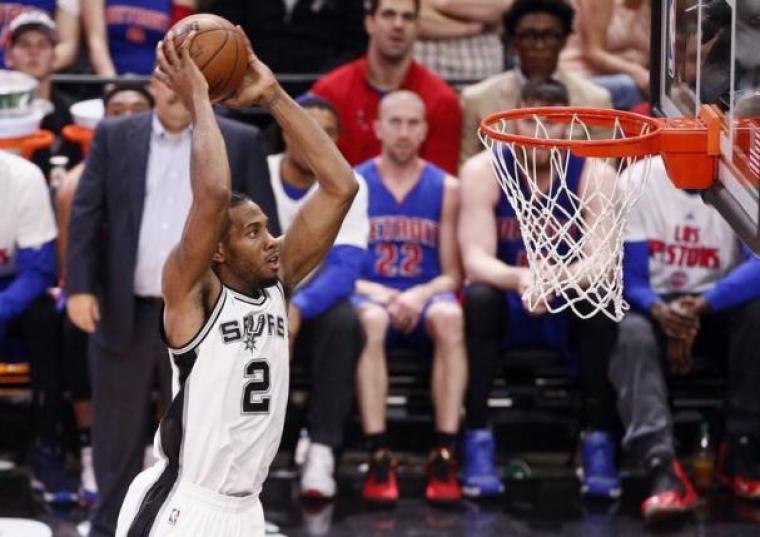 The Toronto Raptors will face the San Antonio Spurs on January 3 in their last game in a six game road trip. The game will take place at the AT&T Center in San Antonio, Texas and will start at 8:30 PM ET.
Spurs Strategy
The San Antonio Spurs are once again one of the best teams in the league. Again, they rally behind another team at the number one spot; the Golden State Warriors getting all the limelight. The Spurs currently have a standing of 27-7, behind only to the Warriors' 30-5.
Against the Raptors, the Spurs have won their last seven matchups. To win against the Spurs, Toronto must find a way to stop their star Kawhi Leonard. Leonard is currently averaging a career-best 24.0 points per game, including 6.0 rebounds, 3.1 assists and 2.0 steals per game.
Raptors Strategy
In their last game, the Toronto Raptors won against the Los Angeles Lakers with a final score of 123-114. Kyle Lowry led the Raptors in points with 41. He also led with 7 assists, while Jonas Valanciunas had the most rebounds with 10.
Raptors have one of the best two starting guards in the league right now. Both Kyle Lowry and DeMar Derozan are playing at All-Star level. In the last game, Lowry had a 41 point game which is his best so far this season. Lowry is averaging 22.7 points per game this season, while Derozan is averaging 27.5 points per game.
In order to win against the Spurs, the Raptors understand that they need to start strong and maintain an excellent performance all throughout the game, especially since they are going up against one of the best teams the league has ever seen in recent years.
Rookies Get More Minutes
Patrick Patterson didn't play in the Raptors' last game against the Lakers. This gave rookie Pascal Siakam the opportunity to start, replacing Jared Sullinger. Siakam is a rookie out of New Mexico State. The 6'9" Power Forward was the 27th overall pick by the Raptors. He is currently averaging 5.0 points and 3.7 rebounds per game.
Siakam played 31 minutes against the Lakers, making an impact by grabbing 10 rebounds and swatting 4 blocks and being an effective defensive presence in general.
Jakob Poeltl, another rookie, paired up with Lucas Nogueira in the 4th quarter and was really effective. In fact, according to head coach Dwane Casey, "I thought Poetl came in and gave us a presence. Hitting people, banging people clogging up [the paint], they tried to get to the rim, he did a great job going vertical, but most of all his physicality in the paint on the boards was huge."
Live Stream: NBA League Pass (global)