Tortured Chinese Pastor Breaks Out in Worship Song After Prison Release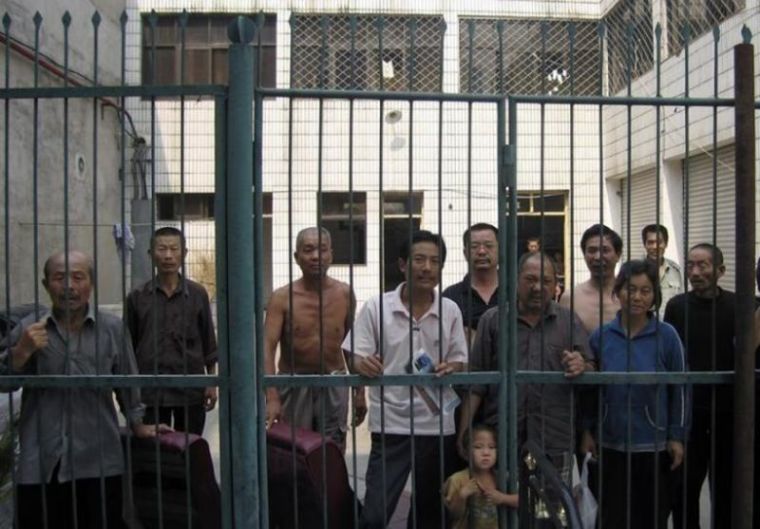 A Chinese pastor from Guizhou Province, who is believed to have been tortured by authorities into confessing to spying charges, was released from prison on Tuesday.
Pastor Yang Hua of Living Stone Church broke out into worship song after being granted his freedom.
Christian Solidarity Worldwide said that after completing his two-and-a-half year sentence, Yang was released back to his friends and supporters, but according to them he is suffering from several unspecified health problems and needs treatment.
Yang had been imprisoned since December 2015, accused by government officials of spying against the Communist Party following a raid on his house church, where his computer and hard drive were taken.
Shandong-based lawyer Zhao Yonglin argued in January 2017 that Yang had been tortured and verbally abused into making a false confession, though officials rejected the claims.
The pastor was also forced to watch Living Stone Church being shut down, after officials sealed the church's office and suspended its bank accounts.
Yang and Pastor Su Tianfu, another leader at the church, were fined over $1 million for collecting so-called "illegal" donations from members of the congregation, even though they argued the money was freely given by believers.
"While we welcome the release of Pastor Yang Hua, we reiterate our belief that he should never have been convicted and sentenced in the first place. Pastor Yang Hua and Pastor Su Tianfu have been targeted for their leadership of Living Stone Church, an independent church which engaged in peaceful religious activities, served their community, and supported needy members of the congregation," said Mervyn Thomas, CSW's chief executive.
"We are extremely concerned by the authorities' oppression of independent religious communities in China, in particular the use of arbitrary detention and torture to pressure religious leaders to stop their activities," he added.
"We call on the authorities to cease all harassment of Living Stone Church and other independent churches, and to release immediately and without condition all those detained in connection with their religion or belief."
ChinaAid provided further details of Yang's release, noting that while in prison, the pastor contracted vasculitis, which rendered him unable to walk due to inadequate medical care. During his time in prison he also contracted diabetes.
His wife, Wang Hongwu, revealed that the pastor 'broke out into loud worship songs after his release' on Tuesday, despite all he has been through.
"Even though my husband experienced misfortune, his belief remains resolute," Wang added.
ChinaAid has argued that Yang's trial and sentencing were rigged by authorities, given that Living Stone Church attendees leaked a confidential document showing that the court had been given a specific order by government officials to target the underground church.