Trip Lee Previews 'Rise' LP Ahead of Oct. 27 Release; Offers Mix of Fun and Funk in 5th Studio Album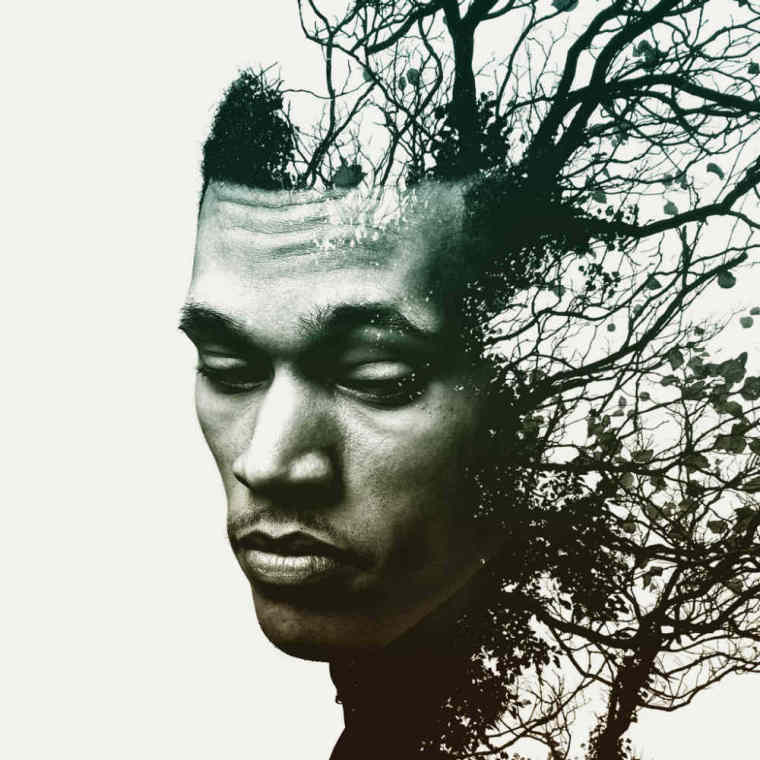 NEW YORK — Trip Lee, award-winning rapper, author and influential speaker, gave a few fans an exclusive preview of his upcoming fifth studio album, Rise, during a recent private listening session in New York City.
Although the special Rise listening session was a treat for fans, Trip and Producer Gawvi clearly were having most of the fun, unpacking each track and sharing how the whole album came together through a year-long process.
While Gawvi said he was honored and grateful to work with Trip on Rise, the rapper said he felt likewise and thought the LP features some of the producer's best work. In addition to being good friends, Trip and Gawvi are both signed to Reach Records, the label founded by Lecrae.
"We did this whole album together. It's gonna be hard for me to do an album and not do the whole thing with him again because it was so incredible, he's so talented and he really pushed me to be the best I can be and I think I pushed me," Lee told CP. "I think this is his best production, too. But I think we work really well together and in a lot of ways, this is our album that we put together. I know he's not gonna get as much props and he's fine with that, but I'm so blown away by his work. I think he's one of the best producers in hip-hop, period."
But Gawvi, who counts iconic and super successful producer Rodney Jerkins as a mentor, is not too worried about getting any shine.
"It doesn't [matter] because of the foundation that we come from," he said of himself and other producers. "We have our achievements and our awards, it's not something that we look for. When we get them, it's nice, it's fun, it's encouraging. But I don't think we're ever focused on that, so I never really take to heart if nobody mentions my name. I felt honored that Trip took a risk with me on this album, and him really pushing me out saying like, 'Gawvi produced the album.' I felt honored by doing it."
And he agreed with Trip that Rise embodies his best work to date.
"As a whole project, I think it's my best work because everything was done in detail, mixing and mastering, bringing instrument players to come in to do certain things, … it was really fun."
When asked to name two or three producers making great beats right now, Gawvi didn't hesitate to name label affiliates Joseph Prielozny, Dirty Rice, and Alex Medina.
Here's what CP walked away with from the private listening session held in NYC (to be followed by a second one in Atlanta, Ga.):
"Rise" and "Lights On" – The latter song is a bit more powerful than the title track, but both are deep and rich in lyrical content and sound.
"Manolo" (features Lecrae) – Described by Lee and Gawvi as the "ignant crazy track," it certainly is a banger. Its dirty beat and playfulness were definitely a pull for fans at the listening session, some of whom requested to hear it a second time. The track is titled after the Spanish word for "Emmanuel," or "God with us" (Manuel).
"Lazarus" (features Thi'sl) – Expresses the powerful concept of finding newness of life in Christ. Unfortunately, it's not Lee's strongest song on the album and in some ways the lyrical delivery gets overshadowed by the very stylized music.
"All My Love" (features Natalie Lauren) – A subtle yet heavy tune that might require a close listen to catch the theme.
"Beautiful Life 2" – Trip's ode to fatherhood that features very cute cameos from his son and daughter.
"I'm Gone" – Lee described this track as a letter to or conversation with Satan. It's the kind of song that can connect with anyone, as it features a catchy hook.
"Sweet Victory" (features Dimitri McDowell and Leah Smith) – Relates to Lee's years-long battle with chronic fatigue syndrome, and reflects his identification with the suffering Messiah.
This is what Lee, 26, shared with fans about how the condition affects him:
"When my body, my energy is low, it's hard for me to be a good husband, hard for me to be a good father … hard for me to be a good artist. So there are times in my life when I kinda feel like I'm not doing good in any area of my life and that's one of the areas where it's difficult, because it's discouraging, it makes it hard. I'm an ambitious dude, it's a lot of things I want to do. So I think the way it's affected me is that it's really limited how much I'm able to do the stuff I want to do. But it's a good reminder to me that my life isn't about my strength showing up. Sometimes, my weakness is where the strength really is and it leads me to depend in the areas where I really should. It's been hard. It limits a lot of what I can do, but at the same time I look and think, 'Man, I am able to do so much.' And I am grateful for that. But it does put a strain on every area of my life. My music, my church work, my wife, my family."
Other tracks on Rise include "Shweet" (in the player below); "You Don't Know;" "All Rise Up;" "Insomniac" (featuring Andy Mineo); and "Something New."
Overall, Rise is a mix of fun and funky tracks with plenty of bass, bells and whistles and is grounded in Lee's usual lyrical depth on the snares and joys of life. His clarion call for listeners to be counter-cultural and not waste their youth in useless pursuits doesn't come across as preachy, but there is definitely no mistaking that his approach to upliftment finds its apex in Christ.
Rise, available Oct. 27, has already been charting due to pre-orders and was as high as No. 3 among Amazon's MP3 Rap & Hip-Hop Albums, as of press time. Trip's 2014 LP is followed by 2012's The Good Life, reportedly his most commercially successful album. As with his last album, Rise eventually will be followed by a book of the same name.