Trump Resetting Abortion Narrative, Storytelling Key To Pro-Life Advances, Leaders Say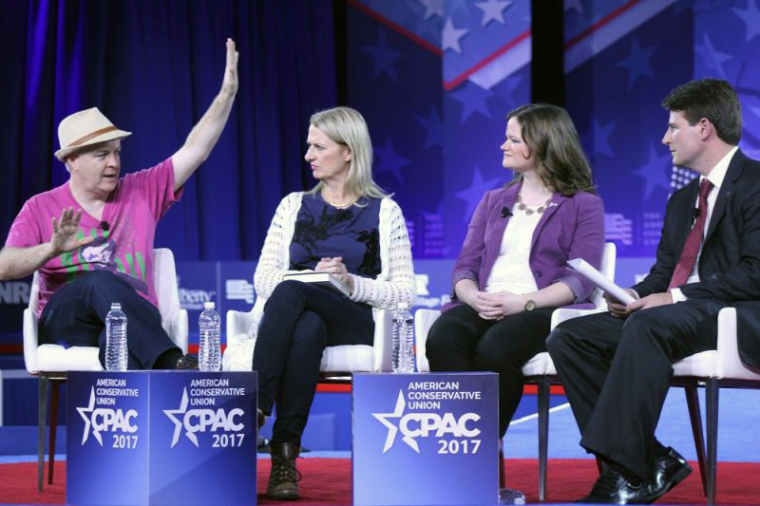 NATIONAL HARBOR, Md. — In order to advance the mission of saving unborn children, pro-lifers have to change the way they talk about abortion, according to acclaimed filmmakers and women's health advocates. And, some argue, President Donald Trump has positively changed the landscape on this issue.
Gathered before hundreds at the Gaylord National Convention Center in Washington Harbor for CPAC, the largest conservative political conference each year, Marcie Little, creative director of the pro-life group Save the Storks, and co-authors of Gosnell, Ann McElhinney and Phelim McAleer, sat down with Sean Fieler of the American Principles Project to discuss the future of the pro-life movement.
Fieler articulated that with the election of Donald Trump as President, life advocates have received an unlikely supportive voice.
Though his pro-life credentials were considered dubious by many, the 45th president "has put an end to the failed Republican strategy of privately, personally professing [the conservative] adherence to the pro-life cause and then equivocating when it came time to vote ... because we were afraid of the media's narrative on abortion," Fieler said.
Trump further understood that if he could communicate directly to the American people, "he could make the life issue not just a moral issue, but a politically winning strategy," he added.
While Trump's life has not exactly reflected "Boy Scout" ethics, he could explain that abortion is the taking of an innocent human life "without adopting a moralizing tone" which ultimately resulted in "an enormous breakthrough for the movement," Fieler said.
McElhinney and McAleer emphasized the need to change the cultural conversation about abortion.
"We have to make abortion unfashionable," McAleer said. "People don't realize what abortion is. I didn't realize what abortion was," highlighthing the gruesome nature of the procedure.
McElhinney added that it is vitally important to tell the stories of the victims of abortion, like Semika Shaw and Karnamaya Mongar, and Baby Boy A, three of Gosnell's victims about whom the American public knows next to nothing, stories they recount in their book and motion picture which will be released this fall. 
But there is another dimension to changing the current climate.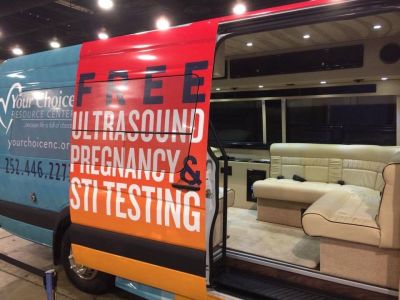 "The pro-life side has really been pigeonholed," Ross said in an interview with The Christian Post, following the panel, noting the he dominant pro-choice narrative has also been, 'If you're pro-life, you're anti-woman.'
Those who support abortion, she noted, knew that framing the issue around moral questions is not sustainable so they have couched the issue around medical ones, making the decision between a woman and her doctor. In so doing they have effectively positioned themselves as the side who cares about women.
To thwart this narrative Stave the Storks are utilizing the power of sharing stories and testimonies, and that strategy has proven to be quite catalytic.
"We put up a Facebook post a couple days ago and shared one woman's story [of her experience with abortion] and from that one post we got twelve other stories from women," Little said.
As they share more stories, it empowers other women to share their own and further a new storyline, that abortion is not good for women.
"We have found that having a women-centric message and by focusing our entire ministry on helping women outside of abortion clinics, that that's powerful," Little added, noting that she hears many stories where women say they feel pressured to have abortions, often by the man who fathered the child.
Save the Storks regularly operates state of the art vans fitted with ultrasound equipment and comfortable leather seating outside the abortion clinics.
"The reason that the [pro-abortion] side has an ironclad grip on the messaging is because it is based on a lie," Little said.
Several decades ago when abortionist Bernard Nathanson co-founded abortion rights group NARAL, he severely inflated the numbers of women who were dying per year from complications surrounding their abortions — which was about 250 — saying the figure was around 100,000. This false number has been repeated endlessly and to this day many still believe it.
"It's important for people to realize that we need to challenge the underlying assumptions. It's ok to question. So when people are in conversation with pro-choice or pro-abortion people, it's ok to ask them where they are getting their numbers and information because most people don't know."
Approximately three out of four women seeking abortions are living below the federal poverty line, many have had at least one prior live birth, and close to half of neither married nor cohabiting, presenting a bleak picture, she said.
"The vast majority of women [only] need one person to tell them that they will help them through their pregnancy and come alongside them and tell them that they can do this," she said.