Trump Admin Backs Creation of New Ukrainian Orthodox Church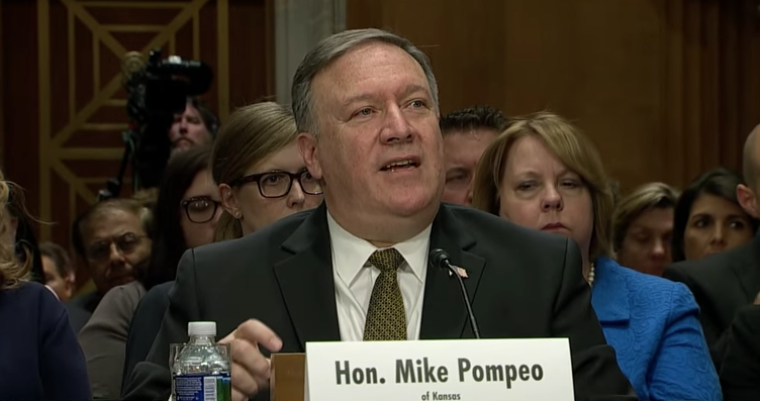 The Trump administration has expressed its support for the recent decision by the Orthodox Church to create an independent church for the Ukraine, despite opposition from the Russian Church.
The Patriarch of Constantinople, seen as "first among equals" in Orthodox Church leadership, recently agreed to the creation of an independent church in Ukraine in response to the requests of many in the Eastern European nation who took issue with the Russian Orthodox Church.
Secretary of State Michael Pompeo released a statement last Friday expressing support for the newly created Ukrainian Orthodox Church, reiterating the administration's "strong support for religious freedom and the freedom of members of religious groups, including Ukraine's Orthodox community, to govern their religion according to their beliefs, free of outside interference."
"We support Ukrainians' ability to worship as they choose and hope this will be respected by all. Tolerance, restraint, and understanding are key to ensuring that people with different religious affiliations can live and prosper together in peace," stated Pompeo.
"We urge Church and government officials to actively promote these values in connection with the move towards the establishment of an autocephalous Ukrainian Orthodox Church."
Calls within Ukraine for an independent Orthodox Church came largely in response to the 2014 annexation of Ukraine's Crimea province by Russia.
Ukrainian President Petro Poroshenko was among those who has supported the decision to create an independent church, saying in a statement quoted by the BBC that it is "an issue of Ukrainian national security" and "an issue of Ukrainian statehood."
In response to Constantinople's decision, Russian Orthodox Church officials announced that they were cutting ties with the central Orthodox Church community, in a move considered by some to be the worst schism the church has faced in several centuries.
Metropolitan Ilarion, the Moscow Patriarchate's head of external relations, blamed Patriarch Bartholomew I of Constantinople, the main church leader of the Orthodox Church, in a statement earlier this month.
"We now stand before a new church reality: we no longer have a single coordinating center in the Orthodox Church and we must very clearly recognize that," said Ilarion, according to ABC News. "The Constantinople Patriarchate liquidated itself as such a center."