Will Trump Consider This Family Leave Funding Idea That Students for Life Presented to White House?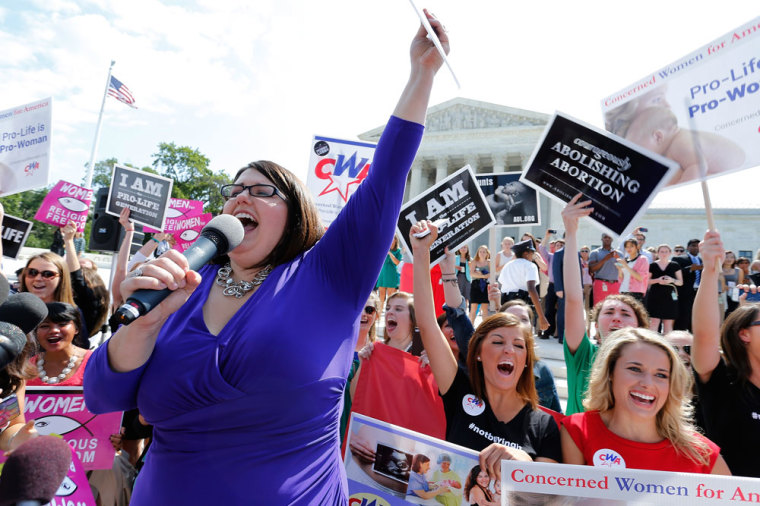 Students for Life President Kristan Hawkins was at the White House last week and presented an interesting proposal to fund paid family leave. 
In an interview with The Christian Post Friday, Hawkins recounted that her organization met with Maggie Cordish, Ivanka Trump's chief of staff Oct. 10. The purpose of their meeting was for Cordish to introduce them to Ms. Trump's office of economic initiatives and for SFLA to describe their daily work and broader mission.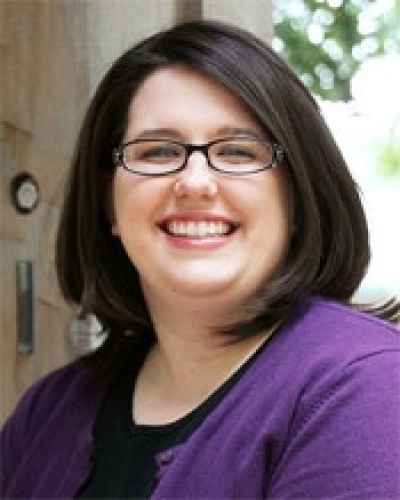 "I was able explain to them what the pro-life generation does every day on campuses across the country and where we see our movement going," Hawkins told CP. Together they brainstormed about how to advance a culture that honors life in every corner of the United States.
One of the pillars of the pro-life generation is supportive services for women who are facing unplanned pregnancies and supporting parents on campuses, Hawkins explained.
"And Ms. [Ivanka] Trump, she wasn't really in the pro-life movement before her father ran for the presidency. And so, it was really a great opportunity for us to educate her [chief of staff] about our heart in the pro-life generation."
Together they talked about paid family leave, an issue Ms. Trump and her team are trying to find a way to pitch to fiscal conservatives, who usually balk at its price tag. Hawkins noted that if a woman is making $115,000 a year it is likely that her company already offers some kind of paid leave, but that's not the case for lower income women.
While Hawkins is personally a fiscal conservative and is aware of the burden paid family leave will have on employers as someone who leads an organization with more than 40 employees, "one of the suggestions I had was, look, it's very simple for us to pay for this. We just defund Planned Parenthood."
The abortion giant whose annual revenue exceeds a billion dollars does not need tax dollars, Hawkins asserted.
"What better way to support single moms who are struggling to make ends meet and instead of giving it to an abortion vendor who tells moms 'No, they're not strong enough to do this,' let's give it to mothers so they can take the time that they need with their children and they can continue working.
"We always know that there are going to be crisis pregnancies," Hawkins continued. "And there are going to be women and mothers who need help. And we're going to have to be the ones that provide that."
"Our goal is to make sure that no woman ever feels like she has to choose between the life of her child and the life she has always dreamed of," she said.
Becoming a parent is a "huge shift," she noted, "and what we can do on campuses is make it less scary," citing the social justice impulse of the pro-life movement. Statistically, she said, the majority of children born into poverty live in poverty for their whole lives.
Hawkins shared with Cordish stories that even within the pro-life community do not get told often. She mentioned an instance where SFLA was able to help a young woman get her financial aid reinstated at a community college who was going to have to drop out. She had been barred from receiving the aid because she did not qualify since she missed her exams. But she missed her exams because she was giving birth. All it took was one letter from SFLA and she was able to stay in school.
"If we're going to be about reducing poverty we want to make sure that the child is born to a mom who is finishing school, who is going to have that professional career, who doesn't feel like she has to drop out," Hawkins said.
"We're working every day to make sure that not only do we make abortion illegal in our lifetime but that we make it unthinkable in our lifetime, because we know we need both of those things."
Politics is downstream from culture, she added, noting that it is why they focus 100 percent of their time and resources on this generation because no matter how many laws and regulations that are passed today, in 20 years all of it could be erased if today's young people do not see the grim reality of abortion and reject it in their hearts.
She often asks herself if the Supreme Court would happen to overturn Roe v. Wade tomorrow, "would we be ready?"
"We would have to make sure that every pregnancy center was fully equipped to reach women in crisis and provide the services and support that they need," she said.
The Students of Life of America aims to "create a culture where those most affected by abortion are empowered and equipped to recruit their peers to join our human rights movement, save lives on the front lines, lead local and national initiatives, and provide tangible resources while supporting those facing an unplanned pregnancy," according to their website.