Super Tuesday II: Trump, Cruz Deadlocked in Missouri After Billionaire Businessman Wins 3 States
Kasich Wins Home State of Ohio; Rubio Suspends Campaign After Losing Florida to Trump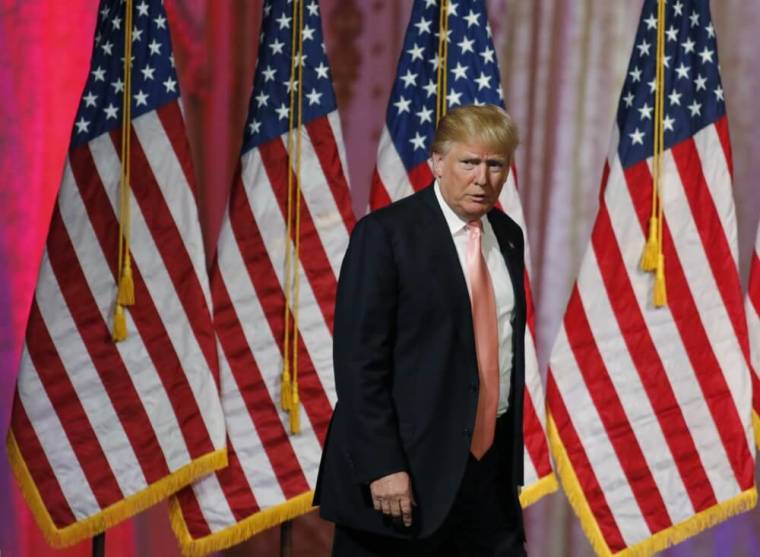 U.S. Republican front-runner Donald Trump swept three states and drove rival Marco Rubio out of the White House race, but the New York billionaire's loss in the crucial state of Ohio wrought more chaos for a party deeply fractured by his candidacy.
While the Republican race remained in turmoil on Tuesday, Hillary Clinton's victories in Florida, Illinois, Ohio and North Carolina cast doubt on U.S. Senator Bernie Sanders's ability to overtake her for the Democratic Party's nomination.
Trump's wins in Florida, Illinois and North Carolina brought him closer to the 1,237 delegates he needs to win the nomination and left those in the party trying to stop him with a dilemma.
Republicans can either throw their weight behind a candidate who rejects their policy goals or go on trying to stop him in the hope that he falls short of the majority required, enabling them to put forward another candidate at the July convention in Cleveland to formally pick their candidate for the Nov. 8 election.
That, however, would risk alienating the millions of Americans who back the real estate developer and former reality TV show host.
Ohio Governor John Kasich's victory in his home state left him as the last establishment Republican candidate standing after Rubio, a U.S. senator, pulled out of the race after losing in a Trump landside in Rubio's home state of Florida.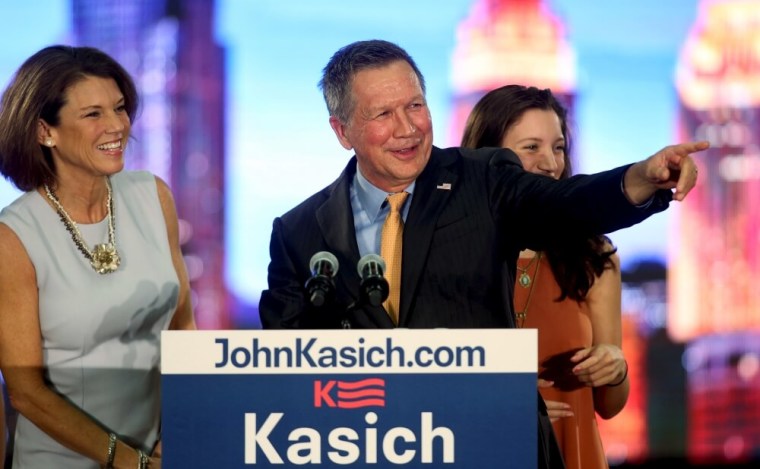 U.S. Senator Ted Cruz of Texas, who has sought to fashion himself the lead anti-Trump alternative, was outclassed by Trump everywhere on Tuesday except Missouri, where he trailed Trump narrowly with nearly all votes counted.
Early on Wednesday, MSNBC projected Trump and Clinton would win Missouri in very tight races.
Many party leaders are appalled at the billionaire Trump's incendiary rhetoric and believe his policy positions are out of step with core Republican sentiment, such as his vow to deport 11 million illegal immigrants, temporarily ban Muslims from the United States, build a wall along the border with Mexico and impose protectionist trade policies.
But their bid to stop him has come too late as a Republican field that once included Trump and 16 high-profile party figures has dwindled now to only three with Trump, 69, in command ahead of Cruz, 45, and Kasich, 63.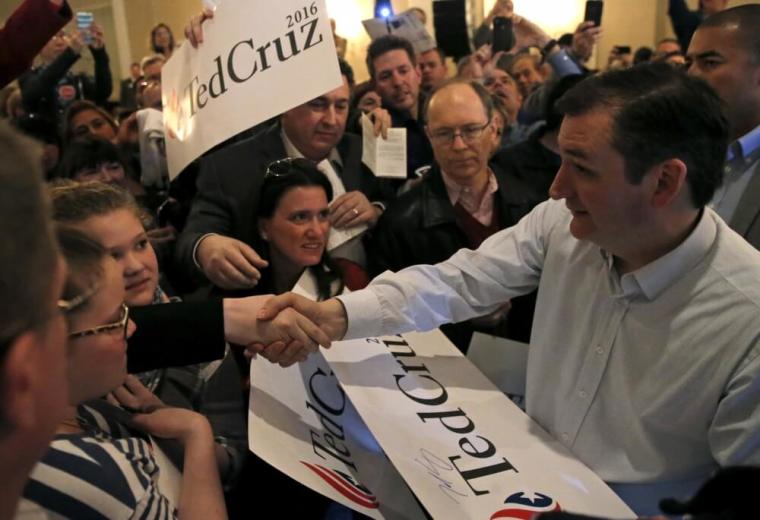 Trump Calls for Unity
Trump, speaking at his Mar-a-Lago beachfront resort on Florida's Atlantic Ocean coast, called on Republicans to unite behind him and made a point of mentioning that he had spoken to the two top elected Republicans in the United States, House of Representatives Speaker Paul Ryan and Senate Majority Leader Mitch McConnell.
"The fact is we have to bring our party together," Trump, more restrained than usual, said at an event that was billed as a news conference but where he took no questions.
"We have something happening that actually makes the Republican Party the biggest political story anywhere in the world," he said, referring to what he says are the millions of new voters he has attracted to the Republican Party.
"Democrats are coming in, Independents are coming in, and very, very importantly, people that never voted before. It's an incredible thing," Trump said.
The wins for former Secretary of State Clinton, 68, added to her lead in pledged delegates over Senator Sanders, 74, of Vermont, and gave her an almost insurmountable edge, burying the memory of her stunning loss in Michigan last week.After Tuesday's victories, Trump needs to win about 54 percent of the roughly 1,100 delegates still up for grabs. It's not an insurmountable challenge, especially when factoring in winner-take-all states, like Arizona's 58 delegates and New Jersey's 51 delegates.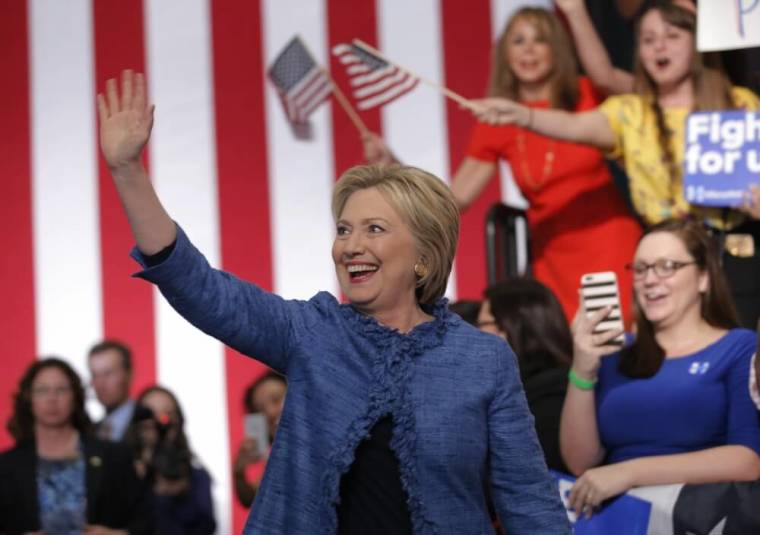 As she had after other primary wins, Clinton was thinking on Tuesday about a possible match-up in the Nov. 8 presidential election with Trump.
"We can't lose what made America great in the first place, and this isn't just about Donald Trump," Clinton told supporters in West Palm Beach, Florida. "We can't just talk about economic inequality, we have to take on all forms of inequality and discrimination."
'Holding Us Together'
Kasich's win in Ohio, his first in the nominating fight, makes him the candidate of choice for party leaders worried Trump's rowdy campaign will lead Republicans to defeat not only in the presidential race, but in state and U.S. congressional races.
Kasich, who has tried to emphasize the positive in a Republican race dominated by the pugnacious Trump, said his campaign was "about holding us together, not pulling us apart."
"I will not take the low road to the highest office in the land," Kasich told supporters in Berea, Ohio. "We are going to go all the way to Cleveland and secure the Republican nomination."
The loss in his home state of Florida was a brutal blow for Rubio, who was once a rising star in the party and had become the choice of the party establishment's anti-Trump forces until his campaign nosedived.
"People are angry, people are frustrated," he said, adding it would have been easy to stir up those frustrations and make people more angry. "I chose a different route and I'm proud of it."
Trump's closest challenger is Cruz, a favorite of the conservative Tea Party, who is second to Trump in delegates but has struggled in states where the electorate is not heavy on the strongly conservative evangelicals who have been Cruz's biggest base of support.
By capturing Florida, Trump won all 99 of the state's delegates, giving him a huge lift in his drive to the nomination.
Kasich's chief strategist, John Weaver, argued in a memo released after the Ohio result that no candidate was going to win the necessary delegates before the convention and Kasich would be the best Republican candidate to go up against Clinton.
(Additional reporting by Megan Cassella, Ginger Gibson and Alana Wise in Washington and James Oliphant in Miami; Writing by John Whitesides and Steve Holland; Editing by Howard Goller)