Trump Emphasizes Avoiding Sex in New Teen Pregnancy Prevention Guidance, Change From Obama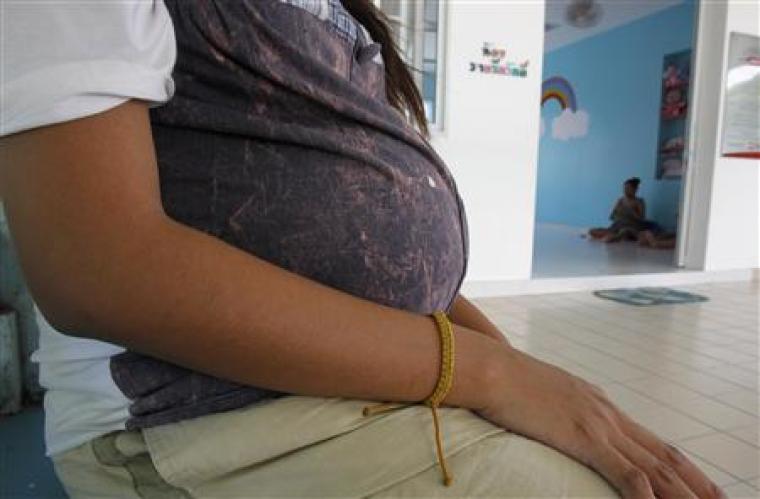 The federal government has released new guidelines for receiving funding for teen pregnancy prevention programs, which requires providers to emphasize teen sex as a risk behavior to avoid and help teens having sex move away from it altogether.
Amid steadily dropping birth rates, the Department of Health and Human Services said Friday that the agency would be accepting applications for funding for sexual risk avoidance and sexual risk reduction programs, sometimes known as abstinence education.
Mary Anne Mosack, executive director with Ascend, a Washington D.C.-based sexual risk avoidance advocacy group, explained in a Monday interview with The Christian Post that the HHS announcement is a "marked shift" from the approach taken during the previous administration.
Recent data from Centers for Disease Control reveals that teenagers are in fact having less sex than they did 25 years ago, she noted.
"Since 1991 we have had a 28 percent increase in the number of high school students waiting for sex," Mosack explained, a positive trend she believes is important to reinforce with good policy.
"And, study findings also show that students in an SRA class are no less likely to use a condom if they do become sexually active. Many people erroneously believe that SRA programs do not share information on condoms and birth control. This is simply not true."
In every budget President Obama sent to Congress after he took office in 2009 he asked for the elimination of Sexual Risk Avoidance programs and in 2010, Congress stripped funding from 169 SRA programs that were two years in to what was to be a five year funding cycle.
"In addition, despite spending nearly a billion dollars on the Obama administration's TPP (Teen Pregnancy Prevention) program, HHS's own findings under the previous administration found that 80 percent of the TPP programs had no effect when compared with youth that had not received these programs and that three funded programs actually produced negative effects — more pregnancy, more oral sex and more sexual debut," Mosack said.
"The cuts were immediate and evaluation data was lost. The funding, $113 million, from cut programs was then used to establish the Office of Adolescent Health (OAH) and focused on 'comprehensive,' also known as SRR-Sexual Risk Reduction programs, known as the Teen Pregnancy Prevention program. OAH then identified 44 programs to be designated as 'evidenced- based' with the vast majority using a 'risk reduction' versus a 'risk avoidance' approach to sex education."
But the new TPP guidance invites applicants to use either a SRA (primary prevention) or a SRR (secondary prevention) approach but all programs have to be aligned with the evidenced-based components congruent with each approach. The new guidance also requires every program provider to work to move sexually active youth away from having sex, as it is considered a risk behavior by the CDC.
"It is the same public health approach we use with youth in anti-smoking campaigns — don't start and if you already do smoke, let us help you quit," Mackey explained.
With the emphasis on sexual risk avoidance funding recipients must "address youth sexual risk holistically with the result of improving healthy decision making and enhancing protective factors" the official HHS guidance states.
Instead of taking steps to reducing the chances of pregnancy, such as contraception use, the "holistic" approach aims to prioritize healthier behaviors first. 
"This holistic approach moves beyond the mere mechanics of sex and protection (physical) to identifying the interrelated factors, both internal and external, that can help youth avoid risk, including teen pregnancy," Mackey explained. 
"So the development of internal assets like self-esteem and self-regulation that can impact positive outcomes in many areas of a young person's life become important including emotional well-being, academic success, forming healthy relationships among other benefits."