Trump Considers Banning Muslims; UK Considers Banning Trump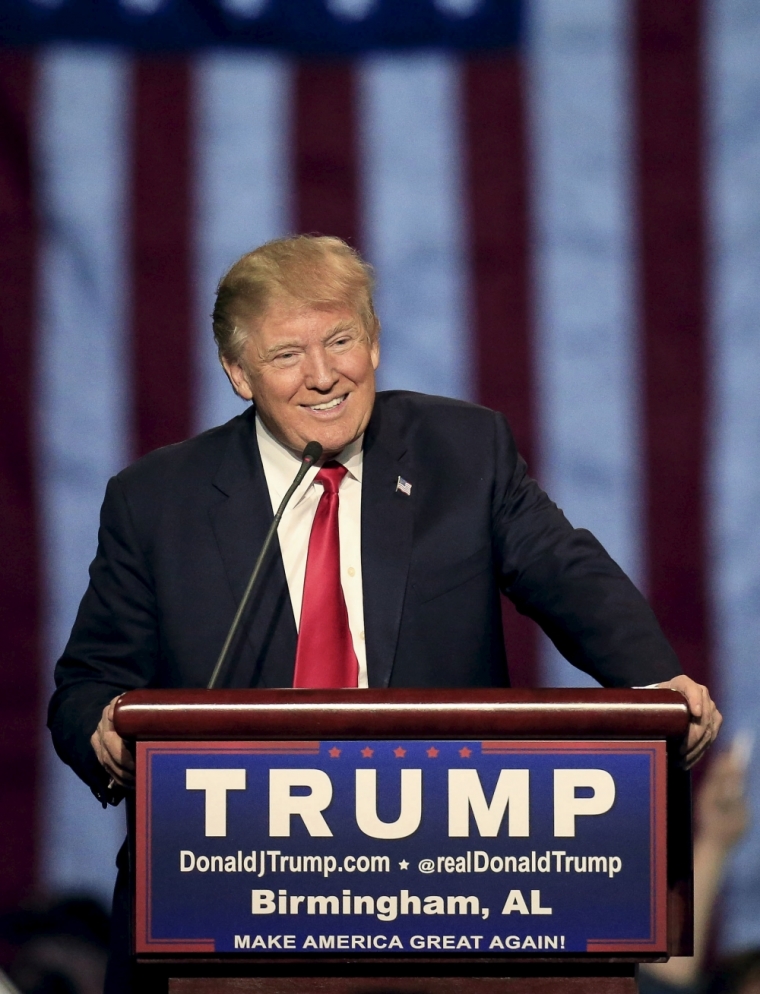 A petition in the United Kingdom asking for parliament to ban Donald Trump from entering the country has reached over 240,000 signatures and at least two members of the government called him a "hate preacher."
Parliament must respond to any petition with over 10,000 signatures and must formally debate one that reaches over 100,000.
"The UK has banned entry to many individuals for hate speech. The same principles should apply to everyone who wishes to enter the UK," reads the petition.
"If the United Kingdom is to continue applying the 'unacceptable behaviour' criteria to those who wish to enter its borders, it must be fairly applied to the rich as well as poor, and the weak as well as powerful."
According to the Daily Mail, Stella Creasy, a Labour MP, and the Scottish National Party's Tasmina Ahmed-Sheikh denounced the GOP frontrunner as a "hate preacher."
On Tuesday, Trump further outraged some citizens and government officials when he declared parts of London and Paris are "so radicalized the police are afraid for their lives."
London Mayor Boris Johnson called Trump's comments "ill-informed" and "utter nonsense."
"As a city where more than 300 languages are spoken, London has a proud history of tolerance and diversity and to suggest there are areas where police officers cannot go because of radicalization is simply ridiculous," said Johnson.
In a Wednesday report, CBS News states Britain's Home Office does have the power to ban foreign nationals from entry, and the country made headlines in 2009 when they banned American right-wing radio host Michael Savage from entering the United Kingdom. That ban, still in place, is considered controversial by free speech advocates.
According to the BBC, Prime Minister David Cameron called Trump's comments to temporarily halt the entrance of Muslims to the United States, "divisive, unhelpful and quite simply wrong."
Trump said Tuesday the proposed ban would be short term, "if our country could get its act together."
South Carolina Sen. Lindsey Graham was among a chorus of Republicans criticizing Trump declaring on CNN Tuesday, "You know how you make America great again? Tell Donald Trump to go to hell."
Graham added that Trump is a "race-baiting, xenophobic, bigot."
Graham noted that the ban proposed by Trump would threaten interpreters in Iraq who worked for the American government and often need to reach the U.S. because their lives are being compromised by Islamic jihadists.
British television figure Piers Morgan tweeted Wednesday asking, "Have any of the 200k+ Brits who've signed the petition to ban Trump signed any petition to ban UK terror suspects returning from Iraq/Syria?"
Trump thanked Morgan on Twitter and added earlier in the day on social media that there are "so many foolish people that refuse to acknowledge the tremendous danger and uncertainty of certain people coming into U.S."
A New CNN / WMUR poll in New Hampshire shows Trump jumping out to a commanding lead in the Republican race for the presidential nomination. Trump captures 32 percent of the support with Rubio in a distant second at 14 percent. No other candidate reached double digits.