Trump's Nominee for Sec. of State Mike Pompeo: 5 Quotes on Jesus, the Rapture, War on Radical Islam
2. Struggle Until the Rapture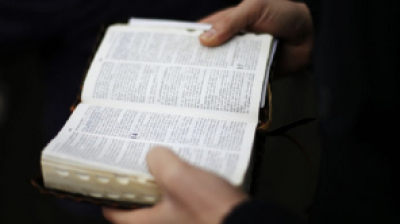 Pompeo headlined a "God and Country Rally" event in June 2015 at Wichita's Summit Church in Kansas, where he declared that worshiping God and celebrating America is "not only our right, it is our duty."
He quoted Kansas preacher Joe Wright, who has delivered speeches before the Kansas state legislature, and once said: "America had worshiped other gods and called it multiculturalism. We'd endorsed perversion and called it an alternative lifestyle."
Pompeo listed out several problems America is facing, including government efforts to "rip faith from our schools," as well as the battle against evil that is "all around us."
"We will continue to fight these battles, it is is a never-ending struggle until the Rapture. Be part of it, be in the fight, ask for forgiveness, heed your pastor's call for action, and great things will be bestowed upon our nation and the world," he told the congregation.
In referencing the Rapture, Pompeo was speaking of a time when Christians believe people living and dead will be raised in the sky to join Jesus.