Trump's Nominee for Sec. of State Mike Pompeo: 5 Quotes on Jesus, the Rapture, War on Radical Islam
4. Muslim Leaders 'Potentially Complicit'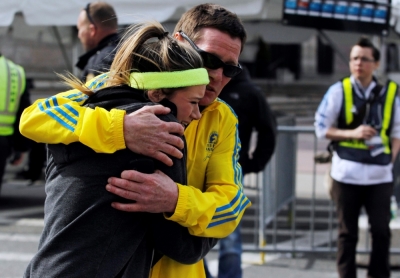 Following the Boston Marathon bombing in 2013, when three people were killed and over 250 were injured, Pompeo spoke on the House floor and accused Muslim leaders of being "potentially complicit" in terror attacks by failing to speak out.
"When the most devastating terrorist attacks on America in the last 20 years come overwhelmingly from people of a single faith and are performed in the name of that faith, a special obligation falls on those that are the leaders of that faith," Pompeo said back then, according to The Hill.
"Instead of responding, silence has made these Islamic leaders across America potentially complicit in these acts, and more importantly still, in those that may well follow," he added.
He argued that even the "best-funded Islamic advocacy organizations and many mosques across America" are failing to condemn extremism, calling their silence "absolutely deafening."
"It casts down upon the commitment to peace by adherents to the Muslim faith," Pompeo declared.