Trump's Nominee for Sec. of State Mike Pompeo: 5 Quotes on Jesus, the Rapture, War on Radical Islam
5. Iran, Terrorism, and Islam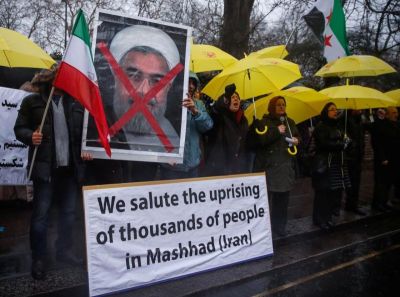 Speaking at an event titled "Dealing with Iran in a Post-Deal World" at the Westminster Institute in December 2015, Pompeo talked about the various conflicts between "the Christian west" and the "Islamic east" over the centuries.
He warned that the nuclear deal between Iran and the United States, along with other Western nations, will not stop the Iranian regime from obtaining dangerous weapons, as intended.
"We know that our Treasury has done important work around the world in fighting against radical Islamic terrorism, has been able to cut off money flows, and identify bad guys through their efforts to move money around the world. The Iranian banks too are about to ... have sanctions lifted from them," he said at the time.
"We ought to re-impose those sanctions because those banks are deeply connected to terror and we ought to make sure that this administration (Obama admin.) reports each time one of those formally designated banks engages in terror activities as well."
Pompeo further added that the challenges in fighting terrorism lie not only in politics, but "inside the faith of Islam" as well.