Trump Quotes God's Word in Speech on Parkland Shooting: 'I Will Heal You'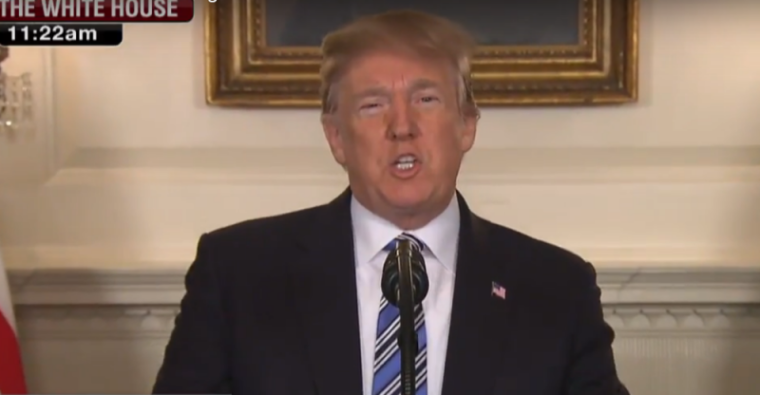 President Donald Trump quoted from a Bible passage on prayer and healing when addressing the nation on the most recent tragic mass shooting at a school in Parkland, Florida.
On Wednesday, a gunman entered Marjory Stoneman Douglas High School and opened fire, murdering 17 people and injuring about 20 others.
During his speech on Thursday morning, President Trump quoted from 2 Kings 20:5 when offering words of comfort to those affected by the shooting.
"In these moments of heartache and darkness, we hold on to God's word in Scripture, 'I have heard your prayer and seen your tears, I will heal you.' We trust in that promise and we hold fast to our fellow Americans in their time of sorrow," said Trump.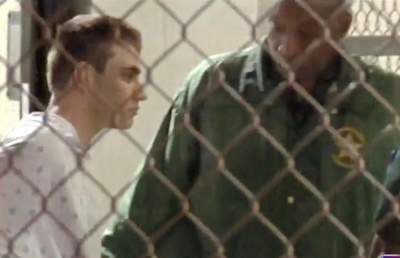 Trump went on to explain that his administration was "working closely with local authorities to investigate the shooting and learn everything we can."
"We are committed to working with state and local leaders to help secure our schools and tackle the difficult issue of mental health," continued Trump.
"Later this month, I'll be meeting with the nation's governors and attorney generals where making our schools and our children safer will be our top priority."
The shooting took place shortly before dismissal at Marjory Stoneman Douglas, in which a gunman used an assault rifle to kill or wound dozens of people before being arrested.
Police arrested 19-year-old Nikolas Cruz, a former student who was expelled for disciplinary reasons from the high school, for the mass shooting.
According to gun control advocacy organization group Everytown for Gun Safety, the Parkland tragedy is the 18th shooting at a school campus this year. 
Their tally includes suicides and incidents when no one was injured and also a shooting last month in which a 15-year-old killed two fellow students at a high school in Benton, Kentucky.
The latest mass shooting has renewed calls for a federal assault weapons ban, the current political climate makes such a ban ulikely to succeed.
In addition to controlling the White House, Republicans hold majorities in both the House of Representatives and the Senate.
While the Senate majority is only 51-49, any proposed firearms regulation would need to secure 60 votes to prevent a filibuster.