5 Things to Know About Trump's Move to Recognize Jerusalem as Israel's Capital
2. In 1995 Congress Voted to Move the U.S. Embassy to Jerusalem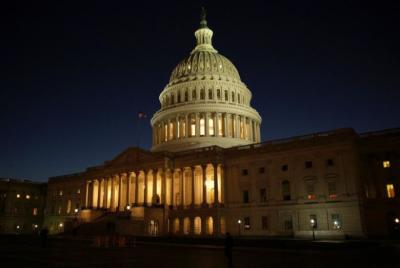 While Trump's move has caused significant controversy, U.S. efforts to recognize Jerusalem as Israel's capital have been going on for decades.
Congress passed the Jerusalem Embassy Act of 1995 on October 23, 1995, which allocated funding for relocating the U.S. embassy from Tel Aviv to Jerusalem, at the time aiming to make the transition no later than May 31, 1999.
The bill received overwhelming bi-partisan support, with the Senate passing the legislation by a vote of 93 to 5; while it passed the House 374 to 37, The Washington Post pointed out.
Then-President Bill Clinton refused to sign the bill into law, however, arguing that the act "could hinder the peace process" between Israel and Palestine.
"I will not let this happen and will use the legislation's waiver authority to avoid damage to the peace process," Clinton added at the time.