Trump Said He Regretted Condemning Neo-Nazis, New Bob Woodward Book Claims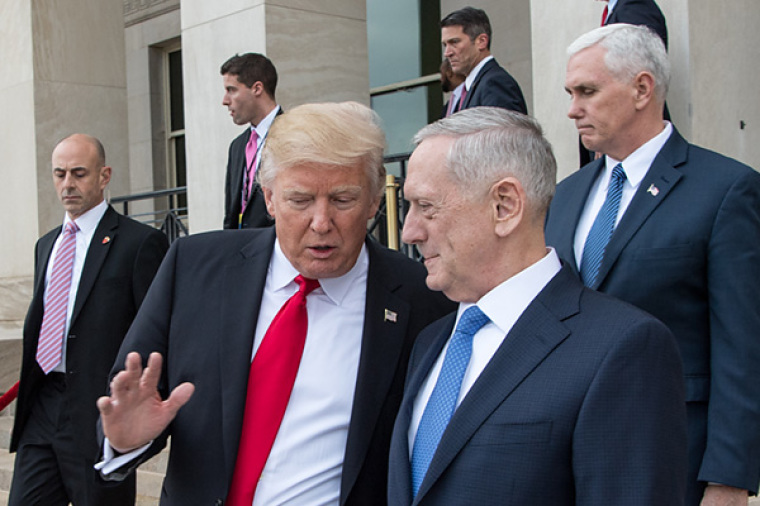 President Donald Trump expressed regret for condemning Neo-Nazis who staged a violent protest in Charlottesville, Virginia in 2017, according to a new book by journalist and author Bob Woodward.
Woodward's latest book, titled Fear: Trump in the White House, is scheduled for release next week and focuses on the inner workings of the Trump administration.
"Woodward reveals in unprecedented detail the harrowing life inside President Donald Trump's White House and precisely how he makes decisions on major foreign and domestic policies," explained the book's Amazon description.
"Woodward draws from hundreds of hours of interviews with firsthand sources, meeting notes, personal diaries, files and documents. The focus is on the explosive debates and the decision-making in the Oval Office, the Situation Room, Air Force One and the White House residence."
Certain passages from Fear have been released by the media, including The Washington Post. Passages released in advance include an account claiming that President Trump hated making a speech that criticized Neo-Nazi protesters.
The speech was meant to denounce those involved in the "Unite the Right" protest in Charlottesville, in which white supremacists held a rally and one counter-protester was killed when a Neo-Nazi drove a car through a crowd.
"That was the biggest f****** mistake I've made," said Trump to his aides, according to Woodward's account, adding that it was "worst speech I've ever given."
Woodward also recounted statements from White House Chief of Staff John F. Kelly, who reportedly stated that he considered Trump "unhinged."
"He's an idiot. It's pointless to try to convince him of anything. He's gone off the rails. We're in Crazytown. I don't even know why any of us are here. This is the worst job I've ever had," said Kelly, as quoted by Woodward.
In Aug. 2017, Trump was widely criticized for what many believed to be lukewarm response to white supremacist violence in Charlottesville, when he said "both sides" had done wrong and had decent people present.
"Not all of those people were neo-Nazis, believe me. Not all of those people were white supremacists by any stretch," said Trump at the time.
After much public criticism, Trump denounced the white supremacist groups, declaring in another speech, which the Woodward book claims he regretted, that people who "spread violence in the name of bigotry strike at the very core of America."
"Racism is evil — and those who cause violence in its name are criminals and thugs, including KKK, neo-Nazis, white supremacists, and other hate groups are repugnant to everything we hold dear as Americans," Trump stated last year.