Tullian Tchividjian Admits He Would Have Killed Himself Over Guilt; Talks Suicide, Hell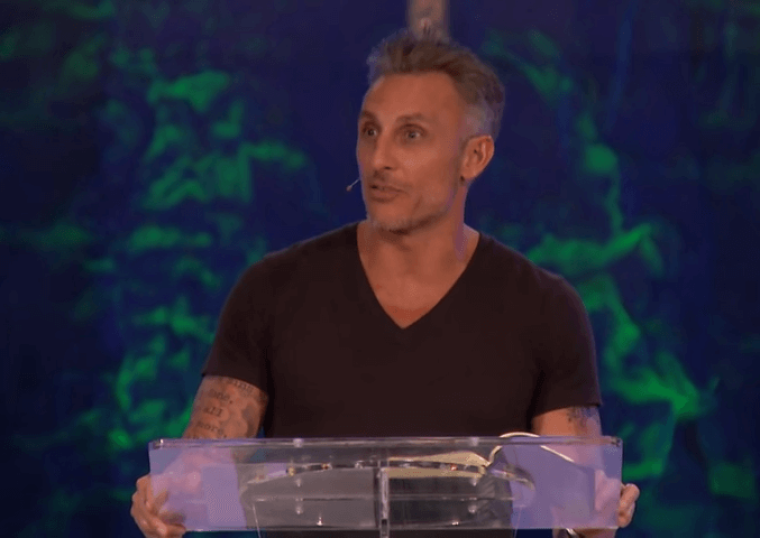 While admitting that he thought about taking his own life when he experienced despair and guilt, Tullian Tchividjian suggested that Christians aren't damned directly because of suicide.
Tchividjian, a former megachurch pastor who resigned from Coral Ridge Presbyterian Church in 2015 following an extramarital affair, said on Facebook that he constantly gets asked:
"If someone commits suicide, do they go to Heaven?"
The grandson of late evangelist Billy Graham responded: "We are not saved based on whether or not we commit suicide. We are saved by grace alone, through faith alone, in the finished work of Christ alone."
Offering a more detailed response, addressed to one person in particular who asked if killing himself would send him to Hell, Tchividjian said:
"I'm so sorry to hear you're struggling. I know that pain and it can be excruciating and debilitating. You are most emphatically not alone. Justification (our salvation) is not based on anything we do or fail to do. It is based solely on the finished work of Christ. You are and will forever be firmly gripped by him and him alone," Tchividjian wrote to the unidentified individual.
"That being said, I strongly encourage you to seek help at whatever cost. I can certainly help you find a good person to talk to. I would have killed myself a while back if it hadn't been for some God-sent people in my life who helped me process my pain and loss and guilt and despair."
The former Coral Ridge leader, who has remarried, has been open about his mistakes and has urged Christians to show more grace. In September, he wrote on Twitter:
"I can tell you from personal experience that every time I tell my own story of adultery and divorce, I'm less nervous telling a non-Christian than I am a Christian — they tend to be less shocked by sin and more surprised by grace."
He also spoke out against religious people who are quick to condemn others.
"The people that Jesus called out publicly were not the rank and file sinners, but the religious people who, thinking they were better, seemed to find great joy in calling out publicly the sins of the rank and file sinners," he wrote.
While sin should be taken seriously, Tchividjian emphasized the need for forgiveness as well. 
Tchividjian encouraged the person struggling with suicidal thoughts, saying, "Your life is worth it. And...what may seem right now like a permanent black hole is temporary. As one who seriously contemplated taking his own life, I am on the other side and can tell you that the journey, dark as it is right now, will lead you to brighter places than you've ever known. God is not done with you. He loves you and will see you through. I will be praying for you. The best is yet to come. I promise."
The question of whether Christians who commit suicide end up in Hell was also recently tackled by Kayla Stoecklein, wife of late Inland Hills Church Lead Pastor Andrew Stoecklein, who died after attempting suicide at his church this year.
"This is a common misbelief about suicide and it breaks my heart. I'll be the first to admit prior to Andrew's death I may have actually believed it to be true," she wrote on a blog weeks after her husband's death following attempted suicide in August.
"I remember leaning over to my mother in law, Carol, in the hospital room as my husband lay there dying, whispering through my tears, 'Will he go to Heaven?' She quickly reassured me, as I am confident now: whether you are accepted into Heaven or not has nothing to do with how you die. The only way we are accepted into Heaven is through a personal relationship with Jesus," she argued.