Turkey Sweatshop Using Syrian Refugee Children to Make ISIS Uniforms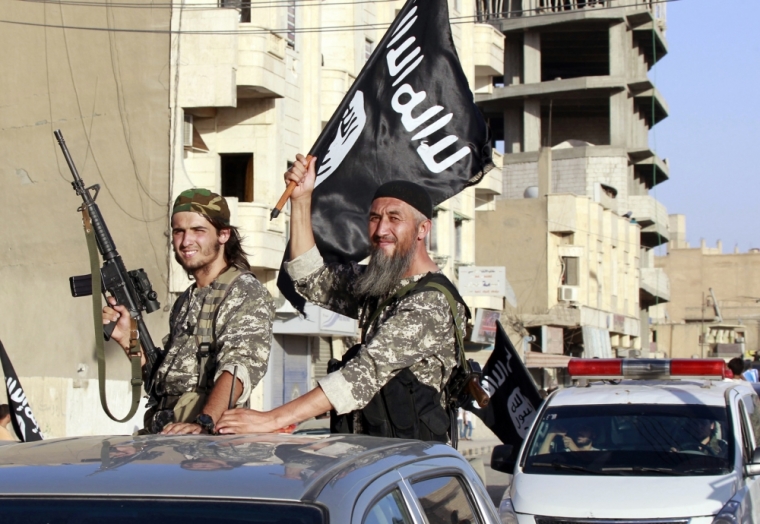 A businessman in Turkey is running a store that employs children as young as 9 to make uniforms for Islamic State terrorists.
The U.K.-based publication The Daily Mail reported Monday that 35-year-old Abu Zakour runs the business on the Turkish border and staffs it with Syrian refugee children.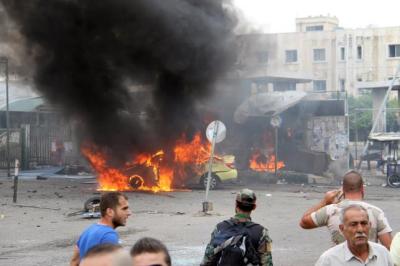 "The Syrian boys — and a couple of girls hidden upstairs — are paid a minimum of 40 Turkish lira (£10) a day to stitch, cut and measure out the camouflage material and help their older colleagues piece together the uniforms that get smuggled across the border to rebel groups," reported the Daily Mail.
"Abu Zakour is a simple businessman — not a revolutionary ideologue or an ISIS sympathiser — but he is also seemingly untroubled by the ethics of kitting out ISIS in camouflage, or by hiring children to do it."
Zakour told the Daily Mail that he had fled ISIS rule months earlier and was willing to make the uniforms for any customer, regardless of ideological affiliation.
"I pay them 40 to 70 Turkish Lira — it depends on the worker, who is better or who does more. Sometimes the family sends very young children to work, and I don't like to say no, so I let him work, to benefit from this," Zakour said, according to the Daily Mail.
"Right now they are just working from day to day to survive. But maybe one day one of them will use these skills to learn how to be a tailor, and this is a useful trade. But right now it is just to make a living."
Also known as ISIS, ISIL and Daesh, Islamic State has garnered international headlines for their disturbing acts of violence against civilians, religious minorities and hostages, including women who are repeatedly tortured and raped.
Through the use of social media, IS has been able to spread its message and has taken credit for numerous terror attacks in Western nations like France and Belgium.
Despite the menace, IS is experiencing setbacks as airstrikes continue to hit key targets held by the terror group in Iraq and Syria.
Last month, a U.S. Department of Defense spokesperson explained that IS has lost nearly half the territory it once held in Iraq and about one fifth of the territory it once held in Syria.
"The number right now in Iraq is about 45 percent of the territory they once held has been recovered. … The number in Syria is anywhere between 16 to 20 percent," said Peter Cook, press secretary for the Department of Defense, at a press conference.
Fox News, however, pointed out that only 5 percent of that 45 percent of IS-controlled territory recaptured in Iraq was done since late last year.