Turkish Government May Have Released ISIS Militants in Exchange for 49 Hostages Held by Islamic State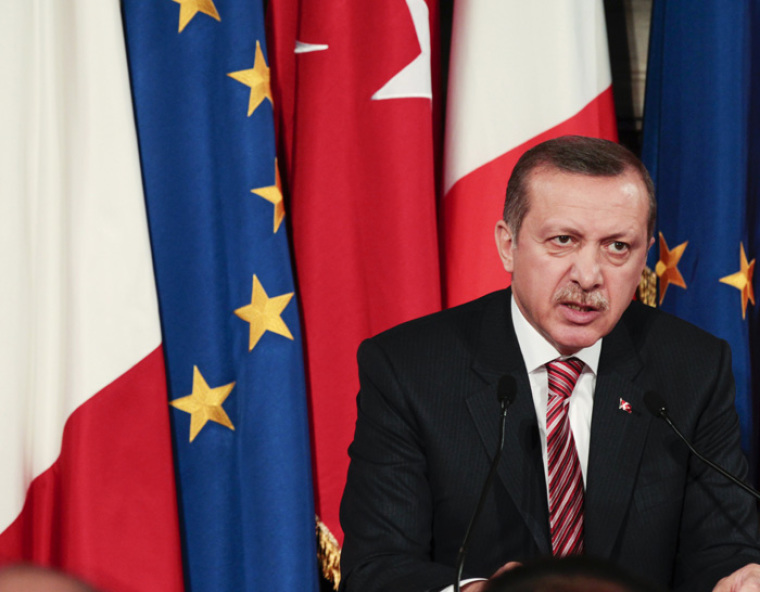 A journalist with close ties to the Turkish President Recep Tayyib Erdogan claims that two "very important" imprisoned Islamic State members were freed by the Turkish government as part of the trade that caused ISIS, also known as ISIL, to release 49 hostages whom returned to Turkey on Saturday.
With Erdogan appearing before the Council on Foreign Relations on Monday in New York, many wondered how he and the Turkish government had gotten ISIS to free the hostages it secured when the group seized the Iraqi city of Mosul in June. Erdogan was asked about the hostages but gave vague responses providing nothing more than hints leaving many unanswered questions about what exactly Turkey gave up in return to the barbaric terrorist group that doesn't normally just willing let go of large groups of hostages.
However, a Turkish newspaper called Today's Zaman reports that a columnist for a Turkish pro-government news daily claims that at least two key ISIS militants were freed in return.
"A couple of figures who are very, very important for ISIL were traded in the swap [for the hostages]," said Abdülkadir Selvi, the columnist with a close relationship to Erdogan.
Selvi was able to make this claim from behind the scenes observations.
Amendments were made to Turkish law this past April that now allow for Erdogan and the Turkish National Intelligence Organization to negotiate with terrorists groups and, if a case calls for it, hand over people that are legally under arrest or convicted of a crime in Turkey in exchange for Turkish citizens under arrest or imprisoned in another country.
In answering questions in New York, Erdogan said that Turkey might have released ISIS prisoners in exchange for the freedom of 46 Turks and three Iraqis who were captured while working at the Turkish consulate in Mosul saying that "such things may be possible". However, he did not confirm any specific details but did confirm that no ransom was paid to the terrorist group. Paying a ransom to terrorists groups could provide them with valuable source of funding and enable them to continue with attacks.
"I can tell you we have not had any monetary relationship, that's clear," Erdogan said though a translator. "This process that took 102 days involved an operation by the national intelligence agency."
Erdogan tried to sidestep pointed questions asking if some sort of trade had been made by saying that the importance of the issue is not what price was paid for the hostages' freedom but rather that the hostages are now liberated .
"As to the rest, you probably cannot expect us to publicly divulge what the international agencies do in their business but the end result is that 49 diplomatic consular staff have been released," Erdogan said. "Even if there were a swap, what is important for me is this: There is nothing as precious as [the lives of] our 49 citizens."
Members of the Turkish media on Monday wondered if the terrorists who were allegedly traded back to ISIS were those who allegedly killed several Turkish citizens in March.