Tyler Perry Encourages Fans to Use Their God-Given Talents to Change the World in 2017
Tyler Perry Encourages Fans to Use Their God-Given Talents to Change the World in 2017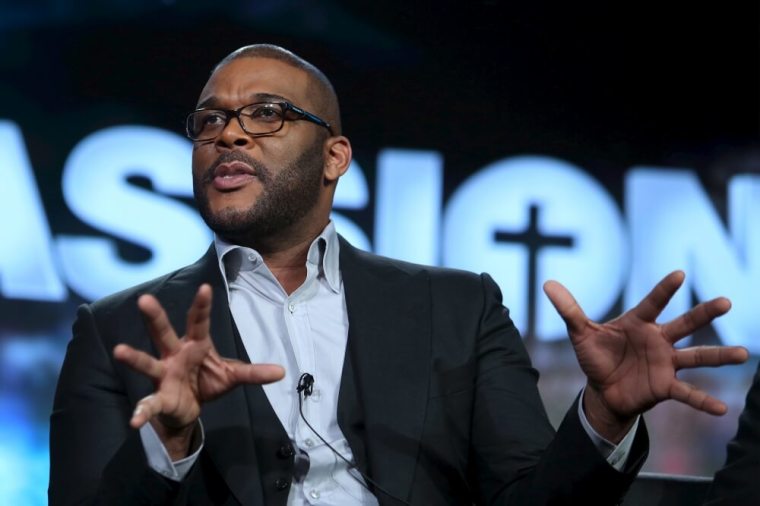 Tyler Perry is encouraging fans to cultivate the gifts they've received from God so they can be a blessing to others and transform the world for the better in the New Year. 
'I couldn't help but to think about all of us who have gifts inside of us that are tucked away and hidden. Gifts that we have never used, gifts that have been given by God, gifts that are special, gifts that can not only change your life but the world," Perry wrote on Facebook earlier this month. 
"Yet we leave them hidden, tucked away in the corners of our souls. As you leave 2016 and enter into 2017, why not commit to searching your soul for all of your gifts, even the hidden ones, and begin to use them, no matter what people say, no matter who judges you for it and no matter what people think?"
The screenwriter, director, producer and actor with successful theatrical and film productions, went on to encourage people to use their gifts to impact others.
"Use the gifts that God has given you to help spread some hope and love and joy to this world. Boy, do we need it," he wrote before extending well wishes to fans for the Christmas holiday. "Merry CHRISTmas and a Happy New Year to you all. Thank you for an amazing 2016."
Perry became a father to his first child on Nov. 30, 2014. And before his son was born, the entertainment mogul admitted that he struggled to find happiness during the Christmas season since his mother died in December 2009.
"This is the first Christmas in the past five years that I've been able to find joy. You see, my mother died December the 8th five years ago, and no amount of Christmas lights could replace the light that she was to me," Perry wrote to his fans on Facebook in 2014. "But this year, in spite of myself, God gave me another light to shine in my heart right beside hers. God thank you!"
He went on to share a video of a song from his play titled, "A Madea Christmas" about Jesus.
"I wanted to dedicate this song to you this holiday season. It's from my play 'A Madea Christmas,' and I love this song so much that I wanted to share it," he wrote. "It's about Mary, the mother of Jesus, but as you listen to it, you can see that it can be about any parent. You never know who God has put into your home to raise."
When he is not personally giving messages of hope to fans on social media, Perry has used his famous fictional character Madea to introduce people to Christian values.
"What I found in plays is that this character — as irreverent as she is — is very disarming. She makes you very comfortable," Perry previously told CBN. "So what I've used her as is as a tool to get people to laugh and relax so that I can talk about God, talk about faith, mention the name Jesus in my films.
"I've seen lots of people who don't go to church, who have no concept of God, who have never really thought about it, begin to change their lives because of something that was said in the film or something the character invited them to see."