Tyler Perry Sued for $225k for Allegedly Stealing Storyline for Film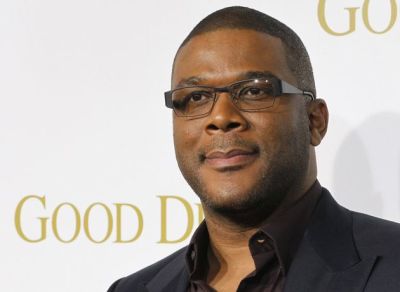 Tyler Perry is being sued for allegedly stealing the plot of a book for his 2012 movie "Good Deeds." Terri Donald filed suit on Tuesday and said that her book was actually the basis for his film, though she received no credit for her part.
Donald wrote the book "Bad Apples Can Be Good Fruit" in 2007 under the alias TLO Red'ness. According to the book's description, it tells the story of a woman struggling to free herself from the past in order to move forward with her life. However, she has a secret she must tell her partner in order to commit herself to a relationship.
At the same time, her partner has his own secret, and once both secrets are known, the couple must decide whether to pursue a relationship or not. Perry's film, however, focuses more on the man's side of the story, looking at his unhappiness in his current life and trying to find a source of joy in his life.
The movie, which opened in February, was an instant sensation and took in approximately $35 million after its release. Perry has built himself a brand in the film industry that is incomparable to other directors/producers/and actors. He has played all three roles in his various films, from the "Madea" series and "Good Deeds."
Donald's suit has called for $225,000 in initial damages and an injunction requiring that her name be added to the credits of the movie's opening and closing credits. And according to Reuters, Donald also wants Perry's company to "provide an accounting of the movie's revenues."
No one from either side of the suit has spoken to the press about the legal proceedings yet.
Tyler Perry's Good Deeds Official Trailer #1 2012