Tyler Perry Shares Deep Love for Jesus and His Hope 'The Passion' Will Spark Revival in America (Interview)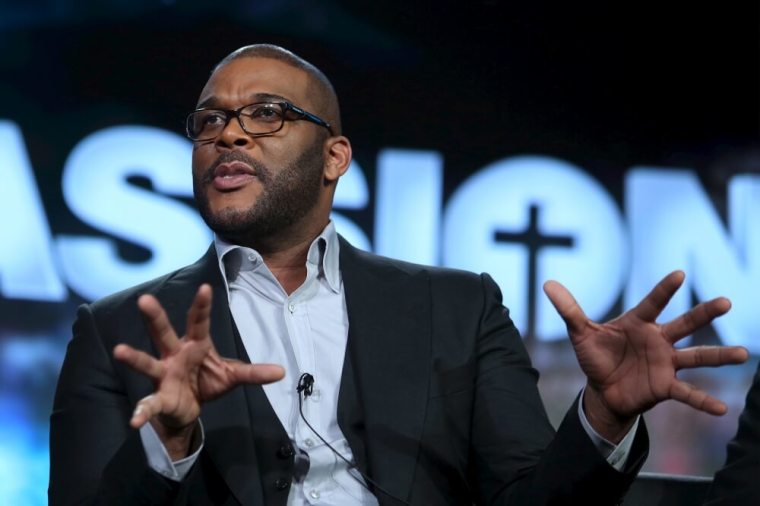 Film producer and actor Tyler Perry gets candid about how much Jesus Christ really means to him as he gears up to narrate "The Passion" live on FOX for Palm Sunday.
"The Passion" is a musical event that tells the 2,000-year-old story of Jesus Christ's life on Earth. The production, set in the present day, will follow the account of Jesus as He presides over the Last Supper, and then is betrayed by Judas, put on trial by Pontius Pilate, convicted, crucified and resurrected.
"What I love about this show is that the death and resurrection is being told in modern day times so a lot of people can understand it, and understand that this really happened," Perry told The Christian Post.
"There's so many young people, kids and millennials, who have no faith. They don't believe in anything, and I feel that a lot of them are getting away from the God of our mothers and fathers and grandfathers and grandmothers," Perry explained.
In a Facebook post last week, Perry revealed that he was shocked to find out how many people in the United States are not aware of the story of Jesus Christ's death and resurrection.
"So just to remind us all in this country that there is a Christ, there is a God. There was a death, there was a resurrection for all, and the compassion and the love that He had was for everyone, not just some, but for everyone! That's what the resurrection and the crucifixion was all about — the love for everyone. So I think that's just as important today as it's been forever, and it needed to be said and shared in a special way," he told CP.
jeannie.law@christianpost.com